Dear Friend,

Have you awakened from your Thanksgiving slumber yet? We sure have, as November's iconic Giving Tuesday just wrapped up. What a great way to celebrate the season and support the community! This November, we:

Send Jason Miner off to the Governor's office, announce our interim leadership, and welcome our new Development Director,

Hear from the Oregon Food Systems Network on safeguarding our valuable farmland,

Review new US Department of Justice (DOJ) and Housing and Urban Development (HUD) guidance on applying the federal Fair Housing Act (FHA),

And we bid farewell to Justin Buri, beloved housing advocate, leader, and friend.

We're so excited for two events this December. RSVP for our Holiday Happy Hour and the Give!Guide Party at Patagonia. Fill your December with food, drinks, games, prizes, and most importantly – community!

Thank you for your passion,
The 1000 Friends Team

P.S. It's not too late to support 1000 Friends this season with a year-end gift. Become a member, or renew your support. Help ensure that Oregon land use continues to serve the state and Oregonians everywhere!
1000 Friends Staff & Leadership Changes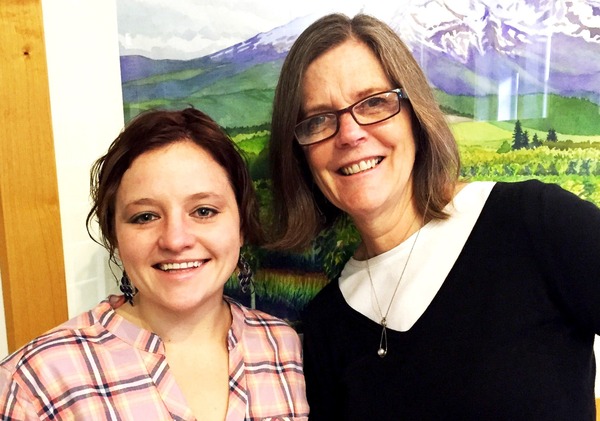 Just two short weeks ago, we announced that 1000 Friends Executive Director, Jason Miner, will be transitioning to serve as Oregon's next Natural Resources Policy Director in Governor Kate Brown's cabinet. We are overjoyed for Jason at this opportunity, and honored to send Jason to the Governor's Office, where he will continue to serve Oregon's residents, and preserve our iconic places. We couldn't imagine a better fit! During our transition and search for a new Executive, Mary Kyle McCurdy will serve as our Interim Executive Director.

Last, but certainly not least, we are thrilled to introduce 1000 Friends new Development Director, Hilliary Giglio! Hilliary has jumped right in helping organize our winter events, our Gala coming up this Spring, and so much more. Please join us in welcoming her!
Oregon said YES This November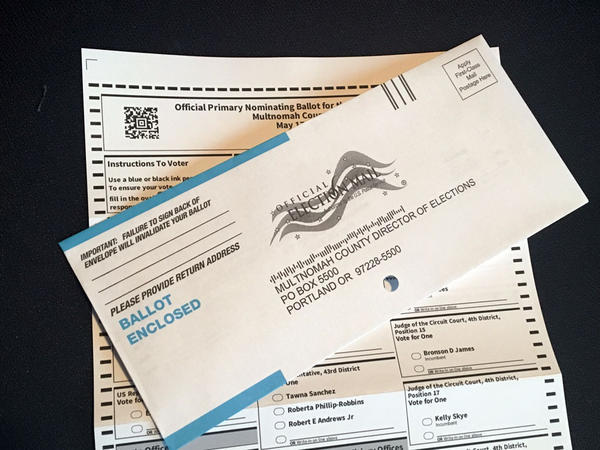 Every ballot measure that 1000 Friends endorsed passed this election, with important victories for housing affordability, clean air, water, natural spaces, and transit:
Yes for Affordable Homes (Measure 26-179) helps fund low-income housing.
Protect Our Natural Areas (Measure 26-178) provides renewal funding for Metro's open and green spaces.
Yes for Clean Water, Healthy Soil (Measure 34-269) supports the Tualatin Soil and Water Conservation District.
Yes for Tigard (Measure 34-255) allows the Tigard City Council to participate in light-rail planning for their community.

Connecting Oregon Farmers to Wholesale Markets
Update from the Oregon Food Systems Network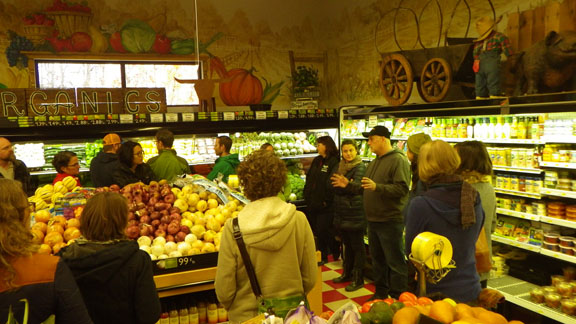 Earlier this month the
Oregon Community Food System Network
(OCFSN) brought farmers, distributors, and institutional buyers from around Oregon and the Pacific Northwest together in Medford to share ideas on how to help Oregon's farmers get more Oregon-grown food onto the plates of Oregonians.

There is no question that our land use program has been successful in protecting farmland from non-compatible uses so that it remains available for farming. This land base is critical for supporting the state's second largest industry (agriculture). Beyond the economic value, that land also plays an important role in our ability to feed ourselves.
Continue Reading
...
New Fair Housing Act Guidance
US DJ & HUD guidance for state & local law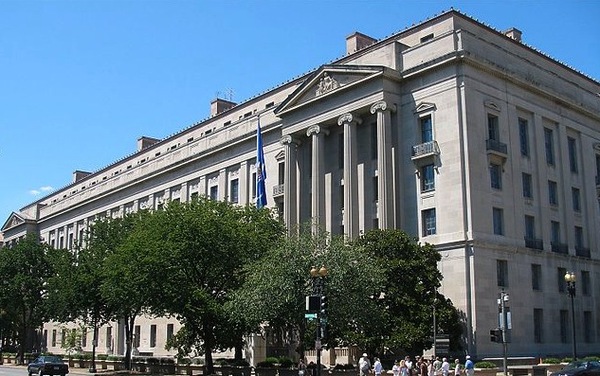 The US Justice Department and the Department of Housing and Urban Development (HUD) recently released updated guidance on how to apply the federal Fair Housing Act (FHA) to state and local land use and zoning laws. The FHA prohibits discrimination in housing based on disability, race, color, religion, national origin, sex and familial status (residing with children under 18). It bars state and local governments from enacting or enforcing land use and zoning laws, policies, practices and decisions that discriminate against persons because of a protected characteristic, such as race, national origin, or disability.

Continue Reading...


New Leadership at Oregon Dept. of Agriculture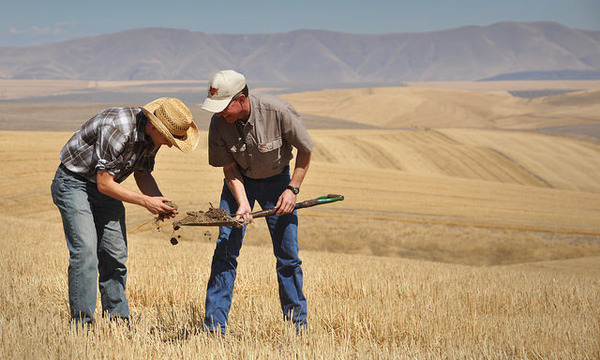 Governor Kate Brown has nominated Alexis Taylor as the next Director of the Oregon Dept of Agriculture, subject to Senate confirmation. "Taylor comes to the Oregon Department of Agriculture from its federal government counterpart, the U.S. Department of Agriculture, where she is deputy under secretary for farm and foreign agriculture services. The job requires Taylor to manage international trade policy at the USDA."
In Memoriam: Justin Buri
Honoring his life & his work for fair & equitable housing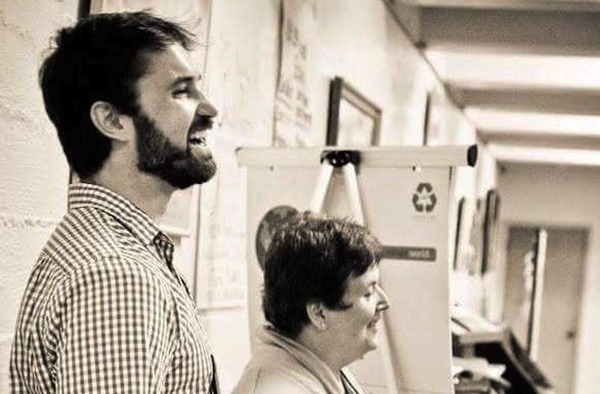 1000 Friends of Oregon mourns the loss of Justin Buri, who passed away on November 1st, 2016. Justin was well-known in our community as a champion of housing justice: he served as a board member of Housing Land Advocates, a core member of the statewide Inclusionary Zoning Coalition, and as former Executive Director of the Community Alliance of Tenants. We hold Justin's wife, Julieth, in our thoughts, as well as the family, friends, and community now grieving his loss.

Continue Reading...
This Month We....

Celebrate Oregon's success turning out voters this election season (measured by percentage of eligible voters) – one of the six highest-ranking states, in fact! The largest contributing factor to an average voter turnout 8.5 points above the national average?: The vote-by-mail referendum that Oregonians passed in 1998.
NOVEMBER & DECEMBER
EVENTS!!!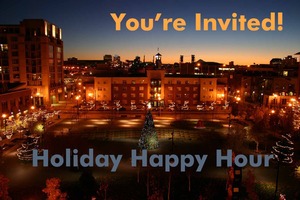 Happy Hour!
Join 1000 Friends staff and board of directors to celebrate the season with drinks, snacks, and festivities.
December 5 from 5:30 – 7:30 pm at 1000 Friends Portland Offices.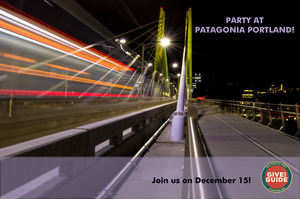 Give!Guide Party at Patagonia
It's that time of year again, the Give!Guide has included 1000 Friends yet again! We are happy to renew our partnership with the
Audubon Society of Portland
and the
Wild Salmon Center
for a fun evening of giving at Patagonia Portland on
December 15 from 7-9pm
. Food, beer, games, prizes, and
40% off Patagonia gear
- all for good causes in our community!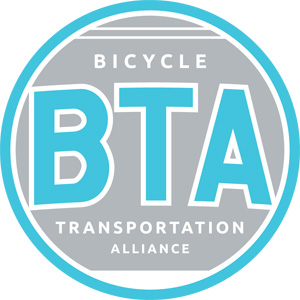 The BTA is hiring!
Our friends at the Bicycle Transportation Alliance are looking for their next Development Associate.
Learn More

& so is Vision Zero
And our friends at the Vision Zero Network are looking for their new Policy & Communications Director.
Learn More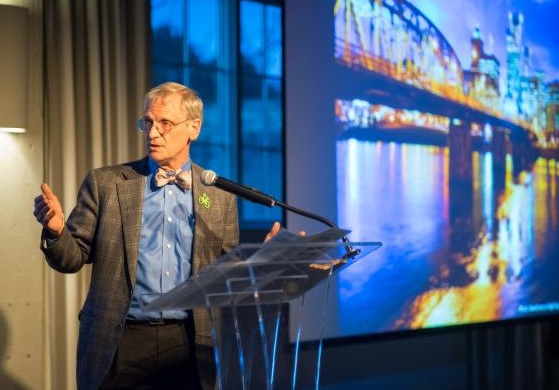 Gala 2016
Join 1000 Friends on March 18 at the Exchange Ballrom for our annual fundraising dinner. This exquisite evening b
rings together passionate land use advocates from around the state to celebrate all of the things that make Oregon so remarkable.
Learn More