Dear
friend,
This month was action packed with a

fast moving legislative session

, where

land use is in danger

, and the national New Partners for Smart Growth Conference hosted in Portland, where advocates come together to learn how to better enhance land use for the future.

February is Black History Month and Oregon's birthday, so we are sharing a

little background on Oregon and its historical (non)relationship with people of color

.





We also bid farewell to Supreme Court Justice Antonin Scalia, who tried to make a

national case of Oregon's iconic Beach Bill

. California's Coastal Commission was formed around the same time, and is now

under new development pressures

.

And, finally, a

new study

looks at why people have been migrating into cities and the new living habits of Millenials and Boomers – one word: FUN.

Thank you for your passion.

The 1000 Friends of Oregon Team

P.S. – Don't forget our McCall Gala on March 12! Seats are filling up, but you still have a chance to join us and other Oregonians who love our state's livable communities, productive farmland, and breathtaking natural beauty.

Special Guests include Governor Barbara Roberts and a keynote address from transportation expert Lynn Peterson.

Don't miss out!

Learn more at

friends.org/mccallgala
2016 Legislative Update
Upsets and battles to come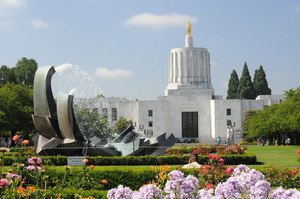 1000 Friends and a diverse coalition went into the 2016 Oregon legislative session supporting an affordable housing bill on inclusionary zoning that would benefit low and moderate income Oregonians. Goal 10 of Oregon's land use planning program requires all cities to ensure they have land –inside their UGBs – zoned to meet the housing needs of all. Unfortunately, that bill, SB 1533, has been loaded up with conditions and restrictions that benefit developers, and other provisions have been watered-down,
making the bills a pale imitation of what we wanted
. The City of Portland will work hard to make this work for Portlanders. However, we have heard from cities outside Portland, throughout the state, that the conditions loaded on to the bill make it functionally unworkable for them.

That doesn't mean we are done with this session. One major bill
(HB 4079)
still in consideration threatens the integrity of Oregon's Urban Growth Boundaries. It purports to act as an affordable housing bill, but it will do nothing for the affordable housing needs of our communities, while creating a precedent for cities to avoid their existing responsibility under Goal 10 to provide housing land for the needs of all. HB 4079 is unneeded and uses affordable housing as a ruse to open farm and forest lands and natural areas to urban sprawl. There is still time to
contact your representative
on this issue, and ask them to vote no on HB 4079!
A Report on the New Partners for Smart Growth Confernece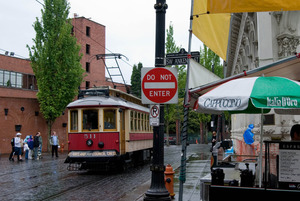 The 15th annual New Partners for Smart Growth Conference was held in Portland from February 11-13, 2016. 1000 Friends staff and Board members played key roles in organizing and presenting in several of the conference workshops, trainings, and tours. The NPSG conference exists to integrate issues of smart growth, health, equity, environment, active transportation, climate change, affordable housing, cultural resources, and more. It brings together non-profit groups and elected officials; professionals in many fields; realtors, developers, bankers; advocates for equity and environmental justice, youth, older adults, walking and biking; labor, and more.
Mary Kyle McCurdy and Greg Holmes share their experience as panelists and participants.
Oregon's Exclusionary Founding
The long lasting effects of racial segregation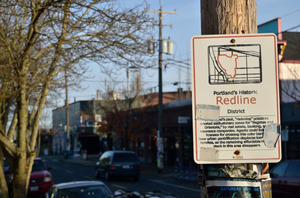 While 1000 Friends of Oregon shared a celebration of Oregon's birthday on February 14, one astute Facebook follower shared this
well written history on Oregon's founding on the principles of racial discrimination
. It's critical to our understanding of land use to reflect on our history of systemic racism and exclusion. This history of racism and denial of the ability to own land have
created ripple effects for people of color in Oregon today
, seen in current housing displacement and economic segregation. A great resource to learn more about the current issues and topics from thought leaders in the black community comes from the
State of Black Oregon, produced by the Urban League of Portland
.
Coastal Protections
Upsets in California remind us of Beach Bill battles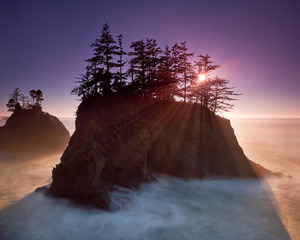 Both Oregon's iconic land use program and California's Coastal Commission were created within one year of each other, 1972-1973. They were part of a coast-wide response to the threat uncontrolled development posed to natural wonders in Oregon and California. Though the decades since have seen changes in development patterns and pressures, housing booms and busts, growth and recession. The current boom in development poses many of the same challenges faced in 1973. This month, the Executive Director of the
California Coastal Commission was fired
and the conversation around development, conservation, money, and influence parallels the issues facing Oregon.

Speaking of coastal protection,
Justice Scalia played an influential role
attempting to limit public interest in how land is used. Disappointed that he couldn't address Oregon's Beach Bill in 1994, he opined from the bench that Oregon's iconic bill might be a "land grab [that] may run the entire length of the Oregon coast."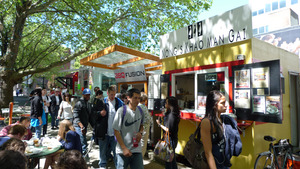 All around the world, people are migrating to cities. Oregon is no exception, as Bend, Medford, Eugene, and Portland continue to grow. Many reasons have been offered: shorter commute times, jobs moving back in to central cities, and housing prices that were more affordable between 2000 and 2010. New research suggests that while all these explanations may matter, the trend in Millennials and Baby Boomers moving back to cities may have started because people like being close to museums, restaurants, theaters and bars. The density of amenities drove the preference for living in cities, the shorter commutes and job access are just bonuses.
This Month We Learned....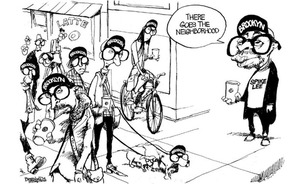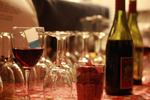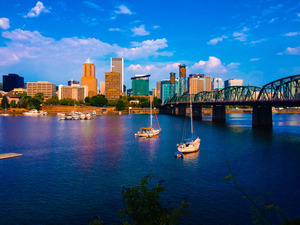 We are proud to co-host an upcoming Portland mayoral debate focused on environmental topics!

There is room to join us, so save the date:

March 3, 2016
6-8pm
Benson Polytechnic High School
Learn More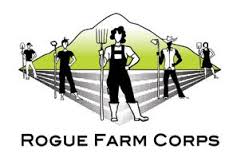 Rogue Valley Farm Corps is looking for a half time Development Manager. Message stu@roguefarmcorps.org
for more information