Dear Friend,
We don't know about you, but it certainly feels like way more than a month has passed since we rang in the New Year. 1000 Friends staff have been working hard to get ready for the legislative session starting in February, and our annual McCall Gala.

This year we are thrilled to announce that Robert Liberty will be receiving the Tom McCall Legacy Award at the McCall Gala.

Check out our legislative preview and learn more about big threats we must address and big ideas to advance a healthier Oregon for the future.

Join us in congratulating our partners at CRAG Law for their latest victory to protect citizen involvement.

And finally, a recent study looks at how public institutions, working with local farms, can bolster public health and the economy.

Thank you for your passion,
The 1000 Friends Team

P.S. Don't forget to get your tickets for the McCall Gala! Join us to celebrate a connected Oregon, toast Robert Liberty, and hear from Bob Bailey about what it means to build family and community in farming. You can learn more about it here.

Tom McCall Legacy Award recipients have dedicated a lifetime serving the state of Oregon, protecting our land use program, and enhancing it to better the lives of Oregonians everywhere. We can think of no one more deserving of this honor than Robert Liberty, whose dedication, passion, and leadership has made an indelible mark on our state. Liberty's body of work includes two decades with 1000 Friends of Oregon as a staff attorney and then as Executive Director. He has served on the Metro Council, advised Oregon lawmakers, and is now guiding the next generation through education and mentorship.

Continue Reading…

2018 Legislative Preview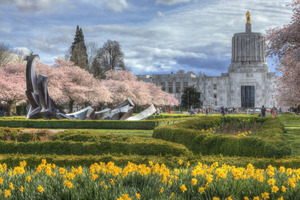 The 2018 Legislative session is just around the corner and we have your preview of the hot topics 1000 Friends will be focused on. Our biggest priority this session is to address a serious threat to eastern Oregon. SB 1502 would effectively remove most of the land use planning program from 15 of the 18 eastern Oregon counties and allow development on most lands outside of urban growth boundaries. Help us fight this bill before it gains traction by messaging your Senator and Senator Courtney and ask them not to advance SB 1502. On the bright side, we are very excited to move the Clean Energy and Jobs Bill forward!

Learn more and get involved
A Win for Public Participation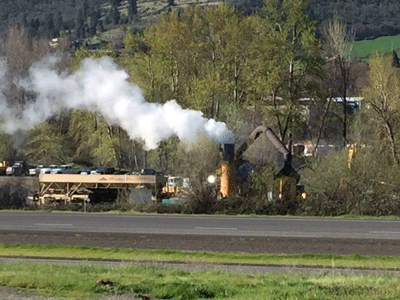 In December, 1000 Friends' affiliate group Rogue Advocates, represented by our colleagues at CRAG Law Center, obtained an important win for the land use system. For several years Rogue Advocates, a Southern Oregon land use group, has been fighting to protect residential communities in Jackson County from the impacts of an asphalt plant, which included toxic fumes, dust and diesel emission. In the most recent chapter of the legal battle, Rogue Advocates sought to prevent the asphalt plant from operating in violation of land use laws. Although the plant stopped operations before the court could rule and the overall case was dismissed, two justices of the Oregon Supreme Court issued a joining opinion, which clarified the right of the public to seek court enforcement of state land use regulations where local government fails to uphold its own laws. Justice Martha Walters stated, "when a landowner uses land in violation of a local land use regulation . . . a circuit court has jurisdiction to issue an injunction prohibiting that illegal use." The citizen right to enforcement goes along with the right of all Oregon residents to participate in the land use process, as outlined in Statewide Planning Goal 1. Congratulations to Rogue Advocates and CRAG Law Center!

The Public Plate
Connecting Farms with Public Institutions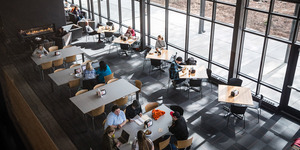 A new study conducted in New York State concluded that increasing the amount of public money spent to get local food into institutions (schools, hospitals, prisons, universities, child care, senior centers and food pantries) would improve the health of the state and would provide hundreds of millions of dollars of a boost to the state's economy. Public money is already spent on food for most of these institutions--why not use it to get these benefits instead of importing cheaper, processed, and often less healthy foods? Oregon has a robust farm to school program, but boosting spending there and expanding it to other intuitions seems like a no-brainer.
EVENTS & ANNOUNCEMENTS!!!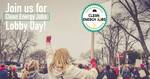 Clean Energy Jobs Lobby Day
Join the movement of people fighting for climate change solutions this legislative session. The Clean Energy Jobs Bill Lobby Day is Feb 12 starting at 9am. See you in Salem!

Learn More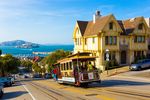 New Partners for Smart Growth Annual Conference

Join the NPSG team in San Francisco February 1 -3, 2018. Registration opens in October.

Learn more
Thank you to our McCall Gala Sponsors!
Working Landscapes Sponsors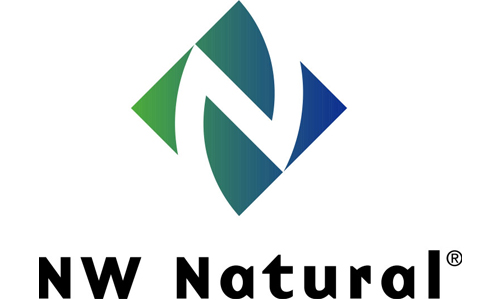 Iconic Places Sponsors

Maryellen & Michael McCulloch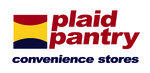 Oregon Community Supporters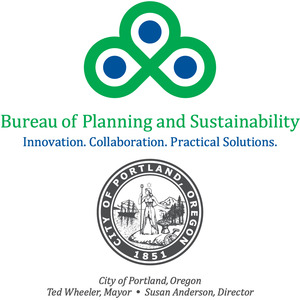 Save Helvetia

Help us start 2018 strong! When you support 1000 Friends of Oregon, you are helping keep Oregon connected, balanced, and livable for the future.