Dear Friend,
Happy spring! The blossoms are blooming and Oregon is starting to consider allowing some sun to shine.

This month, the 1000 Friends team was energetically putting together the highly successful McCall Gala!

We also watched the latest Netflix binge-worthy docu-series, Wild Wild Country and then took a dive into our archives to explore 1000 Friends time navigating Oregon land use with the Rajneeshees.

The annual Oregon Community Food Systems Network's convening brought people from across the state to discuss our food future through collaboration.

We are proud to have joined Columbia Riverkeeper's appeal, represented by CRAG law, of an unnecessary expansion for fossil-fuel development at Port Westward in Columbia County.

Lastly, March is Women's History Month and Deland Chan writing for City Lab reminds us of exactly how critical women's leadership and influence has been and will continue to be in planning.

Thank you for your passion,
The 1000 Friends Team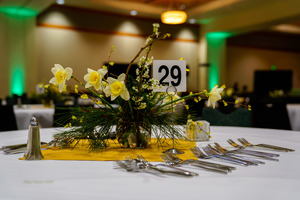 The 2018 McCall Gala was a huge success. We are so grateful for the amazing community of 300 supporters who come together to celebrate a connected Oregon! With an all-star line up of speakers including Governor Kate Brown, 1000 Friends founder Henry Richmond, Tom McCall Legacy Award winner Robert Liberty, and 3rd generation community builder/farmer Bob Bailey, guests were treated to an engaging, powerful evening celebrating our past and looking towards a bright future. Thanks to all of the folks who made this event possible, our supporters and friends, our business sponsors, and the fantastic volunteer crew who made the Gala run so smoothly.
Rajneeshpuram and 1000 Friends
A slice of Oregon history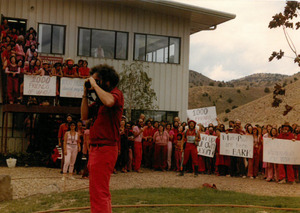 Who would have guessed that Netflix series prompts 1000 Friends to dive into the archives? Two weeks ago, we wouldn't have. With the series Wild Wild Country on Netflix, a fresh new look at a fascinating piece of Oregon history is now captivating a new generation. With twists and turns, Wild Wild Country explores the rise and fall of the Rajneeshee movement to Oregon. In the early 80's followers of an Indian spiritual leader, Bhagwan Shree Rajneesh, aimed to build a utopian city in Oregon. The catch – they wanted a city on rural ranchland.

Continue Reading…
Food Systems Convening
Strengthening Agriculture Through Collaboration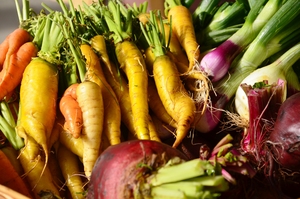 Earlier this month 1000 Friends staffers Alyson Marchi-Young and Greg Holmes joined representatives from about 50 member organizations at the Oregon Community Food Systems Network's (OCFSN's) annual Convening. About 80 people spent two days discussing how to improve food security for all Oregonians and how to grow the state's food economy. Not surprisingly, many of those conversations came down to how we can protect the land that this all depends on and the family farmers that make it happen.

Teaming up with Conservation Groups

Columbia Riverkeeper is appealing Columbia County's second attempt to open 837 acres of high-value agricultural land along the Columbia River to industrial development. 1000 Friends has joined Riverkeeper's appeal, filed by CRAG Law. The Port of St. Helens proposes doubling the size of its rural Port Westward property for fracked gas-to-methanol refineries, oil-by-rail, and other industrial development. Hundreds of people, including local farmers and small business owners, urged the county to protect farmland and salmon habitat from fossil fuel and other heavy industrial development.

What Counts as "Real" City Planning?
Recognizing women and other marginalized communities in the history and future of urban planning.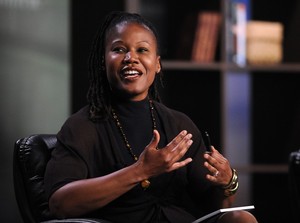 (Environmental justice and urban revitalization leader Majora Carter speaking at the Milken Institute Global Conference in 2010 Phil McCarten/Reuters)

"Any profession that claims the public interest as one of its core values should give credit where it's due. This means acknowledging the contributions of all who were instrumental in advancing the field, whether it is design, architecture, or planning. Not only does this enrich any "Hall of Fame," it is an opportunity to create a more accurate and inclusive professional identity."
EVENTS & ANNOUNCEMENTS!!!




2018 Livability Solutions Forums
The Future of Housing: Affordability, Accessibility, and the "Missing Middle"

Join 1KF, AARP, and partners to explore how our cities and towns can be ready for the future.

Alexis Biddle will be speaking in Eugene on April 4 at 5:30pm at the Lane Community College Downtown Campus

Greg Holmes will be speaking in Medford on April 6 from 8:30 – noon at the Inn at the Commons.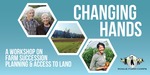 Rogue Farm Corps Farm Succession Planning and Access to Land Workshops

4 Workshop opporutnities starting on April 20th.

Learn more