It's the dog days of summer, and we are finally winding down after a long, contentious, and often surprising legislative session.

We review our big wins for bills we supported and those we opposed, and reflect on future work that needs to be done.
Our Circuit Rider just clocked her first big legal win! This, and more, updates from the Circuit.

Meet our summer interns, Abbie Mann-Wood and Phil Longnecker, as they sit down to learn more about each other.

Thank you for your passion,

The 1000 Friends Team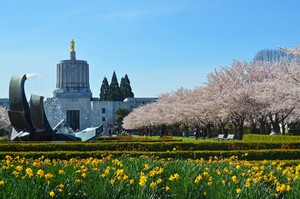 The Oregon Legislature convened on February 1 with approximately 1,500 proposed bills filed, and another 1,500 filed after the start of the session. About 10% related to land use. The 2017 legislative session was a long and winding road. Early land use threats died easily, while new ones cropped up at the final hour.

1000 Friends of Oregon achieved success with several of our major legislative goals. We also successfully fought back legislation that would have severely damaged Oregon's land use planning program, its farms and ranches, and its iconic landscapes. Here is a recap of the some of the major bills with which 1000 Friends was engaged during the 2017 legislative session.
Updates from the Circuit
1000 Friends joins big fights for rural communities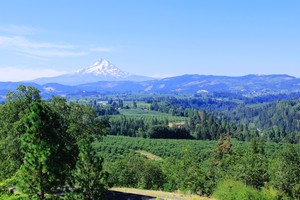 Circuit Rider Attorney Meriel Darzen has been hard at work managing a series of high-profile land use cases with supportive legal services. A LUBA win for Hood River, appealing mass solar development on farmland, stopping the expansion of a landfill, and more. Here are some of the cases you need to know about.
Meet the Interns:
A Q & A with Phil and Abbie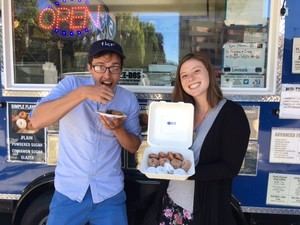 Every summer, 1000 Friends of Oregon welcomes college interns to our office to work on special projects. One intern comes to us through Duke University and their DukeEngage program. The other is our Gerhardt intern, selected from a national pool of applicants to work with us in the loving memory of former 1000 Friends staffer Paul Gerhardt Jr..
Meet our 2017 summer interns, Abbie Mann-Wood and Phil Longenecker. Abbie and Phil sat down together to get to know each other. Here is what they learned.
EVENTS & ANNOUNCEMENTS!!!