Dear Friend,
We were so excited to get you our monthly news in July, we hit send too early! This is a corrected version.

It's been a hot one this July, with temps hitting in the 100s and intense summer fires across the state. We cool off with a handful of cherries and the families that tend the orchards.

This month past and present 1000 Friends board members were graciously hosted at Star Mooring Farm for a summer celebration.

Our 2018 Gerhardt Intern has been spending this summer researching the intersection of land use planning and forest fire resiliency.

Portland for Everyone Coordinator Madeline Kovacs spoke on a panel of housing advocates for the City Club of Portland.

Lastly, meet our 2018 DukeEngage intern, Carol Zhou, as she provides updates to our social media and storytelling efforts.

Thank you for your passion,
The 1000 Friends Team

P.S.: This summer, when you give a gift to 1000 Friends, it will be matched 100% by a generous donor!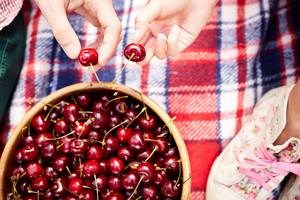 When you think of summer in Oregon, what comes to mind? Perhaps it's an escape to our glorious public coastline. A float down a river greenway. A hike through the forest. An outdoor concert in a city park. Or maybe it's a bowl of ripe red Oregon-grown cherries, freshly picked from an orchard just down the road. As an Oregonian, you're probably thinking, "Why choose? Doesn't our fabulous statewide land use planning system give us all those things?" Okay...maybe that's not exactly what you're thinking. (Though it's true!) Maybe you're thinking something more like this:

What do cherries have to do with 1000 Friends of Oregon?

A Summer Celebration on the Farm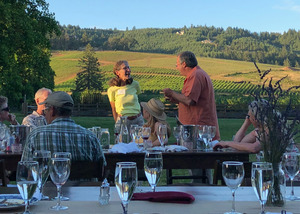 Under the shade of the oldest tree in Yamhill County, past and present board members of 1000 Friends of Oregon gathered last Saturday for a heartfelt Summer Celebration in honor of 45 years of defending the state's unique and powerful land use laws. In 1974, our first Board of Directors convened to support the shared vision of our co-founders, Governor Tom McCall and attorney Henry Richmond, to protect Oregon's working lands, iconic landscapes, and livable cities by implementing legislation that would cement a bright future for our glorious state.

Continue Reading...
Forest Fires and Land Use:
A new study in the works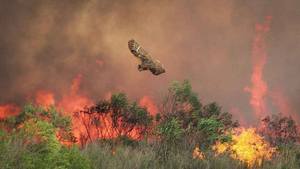 Wildfires are part of life in Oregon. They are a natural part of the ecosystem, and they are important for wildlife habitat and for building long-term fire resistance among trees. But fires have also changed over the last 100 years or so. Today, wildfires are burning more acres, burning at higher temperatures, and becoming more severe. As this year's Gerhardt Intern, my project takes a close look at wildfires, development, and land use laws in Oregon to think about how we can manage the growing risks associated with wildfire across the state. Luckily, there is already a system in place that is ready to be put to work keeping Oregonians safe: the comprehensive land use system.

Continue Reading…
Housing Advocates at City Club of PDX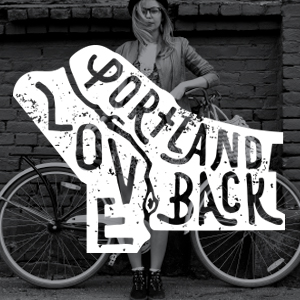 Our Portland for Everyone Coordinator, Madeline Kovacs, shined on a panel at a City Club Friday Forum this month. Reminding people why 1000 Friends is working on housing, and its importance to the community, Madeline's final words to the audience: "Know the history of our neighborhoods. We're only two generations removed from a day when People of Color were barred from buying a home in a Portland neighborhood. So, what does that mean today? It means you don't have intergenerational wealth, you don't have home equity. I want to sit with that and say, inclusion and access to areas of opportunity needs to be made available to more people. And, we all need to be working together to balance needs, character, and everything in our city so that we make it a more equal place of opportunity for everyone who lives here."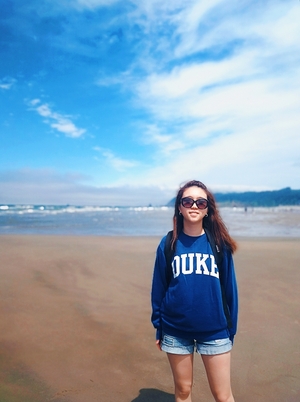 Brought up in Shanghai, China, now a rising sophomore at Duke University in North Carolina, Carol Zhou is 1000 Friends' 2018 DukeEngage Intern. Inspired to engage in environmental service, she chose Portland, and 1000 Friends, to spend a summer learning the ins and outs of environmental issues and work that she can take with her on the next step in her studies and in life.

Meet Carol.