Dear Friend,
As of this writing, it looks like Oregon's wildfire smoke has dissipated. Fingers crossed we can breathe easy moving into fall.
This August, 1000 Friends is very proud to announce new members of our board, and introduce you to our new Board President, Mike McCarthy.
We also celebrated a new art piece in honor of Senate Bill 100, with our friends from Oregon Environmental Council, and reflected on the power of partnership to move land use forward.
Curious about cannabis and land use? You're not alone, and we have some details from recent community conversations and research.
A new study further confirms that America devotes too much land to parking. We are not surprised.
Finally, we are honored to announce our new GuideStar Gold and Charity Navigator 4-star ratings for 2018!

Thank you for your passion,
The 1000 Friends Team

Meet Mike McCarthy
1000 Friends new Board President and a lifelong advocate for Oregon landscapes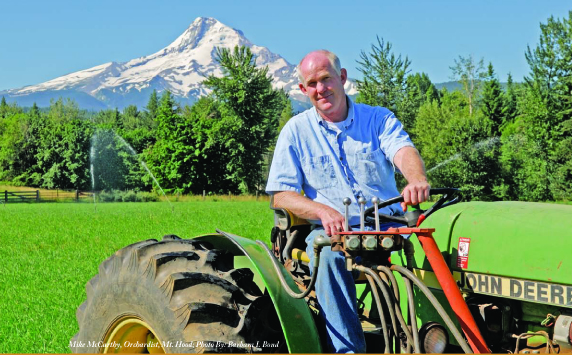 Imagine returning home to Hood River after years away, ready to start an orchard on your family's land, only to discover that a giant resort was in the works for next door. In 1980, that's exactly what happened to Mike McCarthy. In an instant, he became a land use advocate. Now, thirty-eight years later, he is our incoming Board President, and this is his Oregon Story.

Also, welcome our newest Board Members, Eloise Grout Koehler, Margaret Jane Harris, and Sharon Wade Ellis.

Cannabis Continues to Grow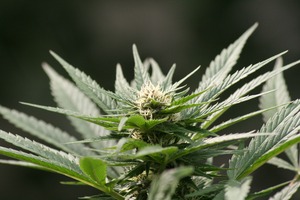 Newly legalized cannabis growers are settling in across Oregon. This has been seen as a positive step for legalization proponents, and a challenge for some local communities as they experience a shift in what's grown on their farmland from food to cannabis. Over the past year, 1000 Friends and our partners in the Rogue Valley Food System Network explore what this means for two Southern Oregon counties that have more grow licenses than any other Oregon county.
The Art of Loving Oregon
Celebrating SB 100 in sculpture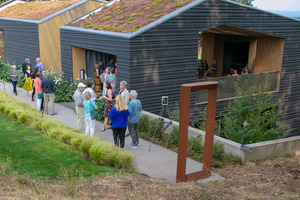 On Sunday August 12, we gathered with our friends at Oregon Environmental Council to celebrate the dedication of Framian, a special art installation honoring Oregon's land use planning laws and Senate Bill 100. This sculpture, highlighting Oregon's land use planning legislation passed in 1973, will create a place for all to reflect on how preserving farmland like the Dundee Hills for future generations wouldn't have happened were it not for those who came together to protect it. Check out photos from the event, and read more about our inspiration for this partnership.
Parking Has Eaten American Cities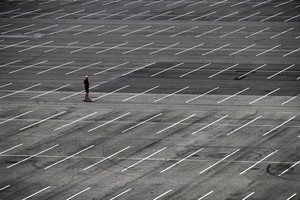 American cities are providing housing for cars, not for people. "Parking eats up an incredible amount of space and costs America's cities an extraordinary amount of money. That's the main takeaway of a new study that looks in detail at parking in five U.S. cities." As we consider how to most efficiently use our land, it's increasingly clear that more parking is not a reasonable choice.
GuideStar and Charity Navigator Ratings Are In
We are honored to announce our new GuideStar Gold and Charity Navigator 4-star ratings for 2018! We couldn't receive these top-ratings without you. Thank you for trusting us with your dollars, time, and passion. It's important to 1000 Friends to responsibly manage our resources as an organization, especially as we encourage Oregonians to responsibly manage our lands so they remain healthy and vibrant for future organizations. We are committed to being open and transparent with our resources and impact, continuing to earn your trust and deliver strong results for Oregonians.
EVENTS & ANNOUNCEMENTS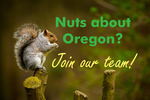 Join the 1000 Friends' team as our new Development Associate



Southern Oregon Climate Action Network Candidate Forums

Learn where Southern Oregon candidates stand on environmental challenges in two candidate forums hosted by SOCAN at the Medford Public Library.

Monday, October 1
7-8:30pm
Legislative candidates for senate district 3 and house districts 5,6, & 55.

Monday October 15
7-8:30pm
Jackson County Commissioner candidates.

Learn More