Dear Friend,
We finally saw some rain this month – and following it came very needed clear skies and fire relief.

This month, 1000 Friends staff and board took a missing middle housing tour and we share what we've learned

Fires in the west are a part of the natural cycle, but human development patterns can either limit negative impact or exacerbate it.

And finally, we look at Metro's investments in affordable housing as part of their transit-oriented development goals and what that can mean for our communities.

Thank you for your passion,

The 1000 Friends Team

On Saturday, September 23rd, 1000 Friends staff and board met with partners for an introduction to our housing work in Portland. Our tour began on SE Madison and 28th Avenue and continued west along SE Madison, one block off of Hawthorne Boulevard, a lively neighborhood commercial corridor.

Tour guide and Portland for Everyone project advisor Eli Spevak began by sharing how Portland's beloved older neighborhoods actually enjoy a wonderful variety of compact and affordable housing types. In the first half of the 20th-century, streetcar suburbs (now some of Portland's most coveted inner neighborhoods) were built out more compactly.

Continue Reading…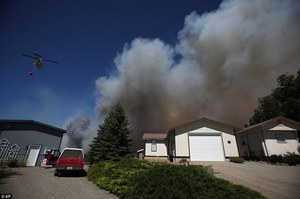 With growing concern about frequent, long, and large wild fires, it's important to remember our responsibility in all of this. Housing sprawled into less dense, more forested areas means that fires have a bigger impact on humans, and humans have a bigger hand in forest fires. According to California's wildfire coordinating group, CalFire, 95% of wildfires in the state are human started. Moreover, demographic trends show that the large growth in housing in the West will be in what's known as the Wildlife-Urban Interface (WUI). It is often argued that building further out of the urban core and expanding growth boundaries will create affordable housing. We know that's not true, and furthermore, we know that this kind of development pattern comes with a great number of problems, wildfires included. Studies have shown that land use planning can alleviate this pressure if we are willing to make it possible to keep our urban spaces compact. Good news for Oregonians – because of our land use planning system, we have protected nearly all of our non-federal forestlands from development. Forest fires happen, and they need to happen periodically for forest health. But human development within our natural landscapes puts undue pressure on our forests, adds costs to the state, and hurts the communities that rely on forest health to thrive.
Affordable Housing with Metro
Connecting affordability to transit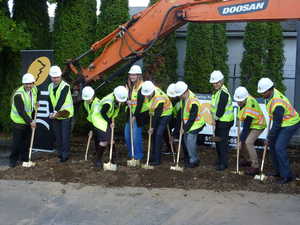 Metro is investing in affordable housing projects around the region through its Transit-Oriented Development program (TOD). Housing connected to transit is one of the best ways to ensure that people have access to opportunity including jobs, education, resources, and community. This kind of development pattern helps create "20-minute neighborhoods" where everything a person could need is within easy walk, bike, or a transit trip within 20 minutes. It breathes vitality in downtown and close-in neighborhoods, and supports lifestyle affordability. Paring TOD with subsidized affordable housing means that our cities and towns can ensure that we have healthy, mixed-income neighborhoods for the future.
EVENTS & ANNOUNCEMENTS!!!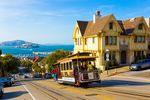 New Partners for Smart Growth Annual Conference

Join the NPSG team in San Francisco February 1 -3, 2018. Registration opens in October.

Learn more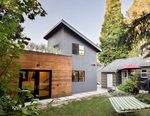 Build Small, Live Large Conference

Can't get enough of ADUs? Check out the Build Small Live Large conference November 3-5.

Learn more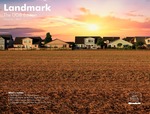 Call for images!

We are looking for art submissions to be featured in this year's Landmark - our annual publication exploring a range of land use topics. This year's theme is "Connecting Oregonians."

Interested in sharing your art with our friends? Send images to alyson@friends.org.



We can't do this work without your support. Thank you for following our e-news!

Consider a gift to 1000 Friends of Oregon to ensure a bright future for every Oregonian!