Dear Friend,
Happy Fall! It's harvest season in Oregon. We hope you all can enjoy the bounty.

This month, we review urban growth boundary expansion proposals in the Portland Metro area, and what we need to see to ensure that we are meeting our community's needs.

1000 Friends kicked off a new Land Use Leadership Initiative cohort in the Rogue Valley this month. Learn more about this unique group of leaders helping to shape their community.

ADUs are the housing topic du jour. Evidence is clear that these discreet, small homes can be more affordable and add much-needed housing to our existing communities.

Lastly, 1000 Friends of Oregon has endorsed the No on Measure 105 Campaign. We believe that the passage of Measure 105 would be wrong for land Use and wrong for Oregon.

Thank you for your passion,
The 1000 Friends Team

It's been in the news, and it's been on our minds: Metro is considering expanding the urban growth boundary for four cities in the region. Beaverton, Hillsboro, King City, and Wilsonville have submitted proposals to expand their urban growth boundaries for added housing.

It's no secret that Oregon communities need more housing. However, it's not just the amount. Oregon communities need more diverse types of housing to meet the family size and income needs of all. At 1000 Friends of Oregon, we believe that our community housing needs can absolutely be met without sprawling into Oregon's precious farm and forest lands. That's why we take proposals to expand UGBs very seriously.

Frankly, these proposals fall short.

LULI Kicks Off in Southern Oregon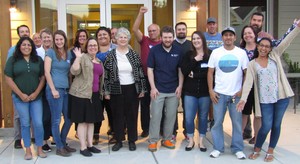 Since 2012, 1000 Friends' Land Use Leadership Initiative (LULI) has equipped advocates and activists with the tools they need to knowledgeably engage with issues in their communities. Dozens of alumni have graduated from six cohorts in the Metro area around Portland. Thanks to the generosity of multiple partners, this fall we began the first-ever non-Metro cohort in the Rogue Valley of Jackson and Josephine Counties.

The Rogue Valley, like much of the state, is facing numerous land use challenges. The good news is that a lot of people are paying attention and are eager to be effective participants. The 2018 LULI will prepare a cohort of 22 local leaders and activists for the future challenges in their communities.
ADUs: An Effective Housing Solution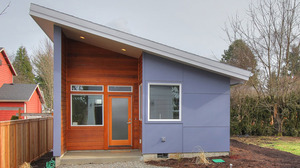 As Oregon communities establish new guidelines to allow ADUs in their neighborhoods, it's good to know that when they are built, they can help ease housing costs and meet demand while fitting into the neighborhood. New studies have shown that a typical ADU could be affordable to a household earning between 60 - 80 percent of the median family income. Over 10% provide free housing to family and friends of the ADU owner. While we know that ADUs won't solve the whole puzzle, they are an effective solution to meet Oregon's housing needs.
Measure 105: Wrong For Land Use, Wrong For Oregon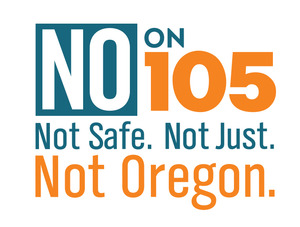 As Americans, we begin September with Labor Day, in celebration of all working people in our great nation. Especially in Oregon, the hard-working traditions of ranching, agriculture, and forestry are still very much a part of our identity and our economy. Oregon's prosperity is dependent on the labor provided, year in and year out, by thousands of immigrant Oregonians who, like generations before, came here in search of a better life for themselves and their families. Responsible land use in Oregon would not be possible without the active and open participation of immigrant families; indeed, the state of Oregon would not exist at all. This is why, as Executive Director of 1000 Friends of Oregon, I am pleased and proud to announce that the board and staff of this organization are unanimously endorsing the "No on Measure 105" campaign led by One Oregon and Oregonians United Against Racial Profiling.

Continue Reading…
EVENTS & ANNOUNCEMENTS
We're Hiring!

Join our team and grow 1000 Friends' support as the new Development Director.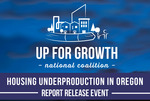 Up For Growth Report Release Event

Tuesday, October 16
Noon - 1:30pm
McMenamins Mission Theater in Portland

RSVP Here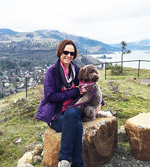 1000 Friends welcomes a new board member.

Meet Lucy Brehm.

Southern Oregon Climate Action Network Candidate Forums

Learn where Southern Oregon candidates stand on environmental challenges in two candidate forums hosted by SOCAN at the Medford Public Library.

Monday, October 1
7-8:30pm
Legislative candidates for senate district 3 and house districts 5,6, & 55.

Monday October 15
7-8:30pm
Jackson County Commissioner candidates.

Learn More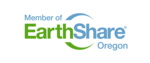 EarthShare Workplace Giving

There are more than 100 employers in the EarthShare workplace giving program, if you work for one of them you could double your impact for the environment.

Learn how here.