Dear Friend,
Happy Halloween!!! With all the scary stuff in the news, we are providing you a respite this month. Some good land use news is just a finger scroll away.

Willamette Week's Give!Guide is launching TOMORROW! We are excited to be featured as one of their 149 non-profits this year.

This month we learned more about the Clean Energy Jobs bill for 2018. With 1000 Friends staff sitting on 3 out of 4 of the work groups focusing on specific details of the bill, we give you a first-hand insider's glimpse into what's being discussed.

New research explores global impacts of the outward expansion of cities onto the most productive farmlands around the world. With such productive agricultural lands in Oregon, protecting these areas becomes more vital.

Meet a tomato farmer who's beating the odds in Central Oregon. Despite the regions more challenging agricultural conditions, small farmers are meeting the demands for local, fresh products.

We attended a community meeting on the Portland-Metro Southwest Corridor plans for housing. When a big infrastructure project goes in, it's critical to ensure the local community will not be displaced

Thank you for your passion,
The 1000 Friends Team

P.S. We are in Willamette Week's Give!Guide for another year! Join the Give!Guide spirit and give to your favorite non-profits, win prizes, and attend fun events. This year, we are proud to highlight our business partner, K & M wines, who will offer free tastings to our Give!Guide donors, and a chance to win a private dinner for 4 at their vineyards! We are also thrilled to be working with Opal Creek Ancient Forest Center and OPAL Environmental Justice Oregon on a special evening at Portland City Hall to celebrate and honor our work promoting, preserving, and enhancing our natural and built environments. Join us on December 14th at 5:30pm. K & M will be pouring, raffles prizes will be given, and a guest speaker will tie it all together.
RSVP today!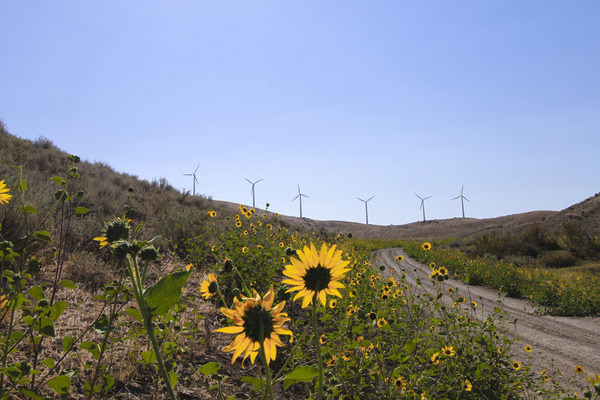 Oregon legislators are leading an effort to refine a Clean Energy Jobs bill for the 2018 legislative session, which will cap and price certain greenhouse gas emissions. The bill will invest the proceeds statewide to ensure the benefits of transitioning to a clean energy economy and environment are shared by all, and any burdens are mitigated. 1000 Friends serves on several work groups addressing these benefits and burdens, and we have a preview of the conversations happening.

Continue Reading…
Protecting Productive Farmland
A global imperative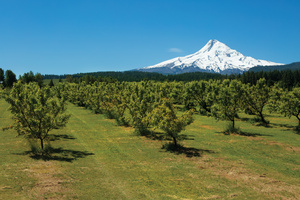 Most of the world's cities were founded on or near farmland to ensure a reliable food supply. As cities continue to expand, they devour the land that provides their food. In an extensive study overseen by the Mercator Research Institute on Global Commons and Climate Change in Berlin, they found that future expansion of cities is expected to have a significant impact on farmland. Urbanization will have an even bigger impact on food production, since the most productive farmland is also often the closest to urbanized areas. The global loss of food crops raises real concerns. This is another reason why a healthy food system in Oregon is critical for state and regional resiliency. The risk urbanization poses to Oregon's food production can be mitigated with strong land use policies. In the 2017 edition of Growing Oregon magazine, just released by the Oregon Department of Agriculture, are stories about local food and agricultural products and the Oregonians that provide them. The common thread among all the stories is the fact that without the right kind of farmland, in the right places, none of this agricultural activity would be possible. And, this is exactly why 1000 Friends is engaged in Food Systems work.
Growing Local in Central Oregon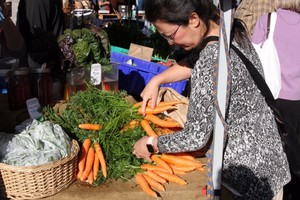 From global calamity to local solutions: we were happy to read this story about how central Oregon is growing its farm community through a local food movement that has been driving the demand for more local, fresh foods. Despite a short growing window, sandy soils, and high elevations farmers are finding ways to grow more frost-sensitive crops like tomatoes. They are also capitalizing on crops that do well in these conditions, like root vegetables. As the state grows, regionally produced food will become an important part of a thriving food system. Protecting those regional growing lands is a key to long-term sustainability for our communities.

(The 2017 LULI class tours part of the SW Corridor)

TriMet, the Portland region's transit agency, is planning a new MAX light rail line extending through several cities and two counties, reaching from Portland through Tigard to Bridgeport Village. On Saturday, October 14 a community forum was held in the corridor, at Markham elementary school in southwest Portland. Community members shared their hopes that the benefits of this large investment will also include measures to prevent displacement, including maintaining and increasing affordable housing for current and future residents. Metro, TriMet, and community groups gathered input on housing needs. At the forum, Portland Mayor Ted Wheeler announced that he is asking TriMet to include $100 million for affordable housing in the $1.7 billion regional transportation funding measure it is preparing for the November 2018 ballot. Several 1000 Friends staff members attended the community forum. 1000 Friends has been active in getting Portland to adopt anti-displacement measures so current residents can benefit from these types of large public investments, and we look forward to ensuring that robust measures are implemented along the corridor.
EVENTS & ANNOUNCEMENTS!!!

OPAL, Opal, and Friends! A Give!Guide Event at City Hall.

Join us for a Give!Guide night celebrating Oregon's natural and built environments. Explore the connections between our cities and our forests, and how we work together to ensure the health and safety of our environment and our people. Guest speaker, arts, wine tastings, food, and raffle prizes! December 14th, 5:30 – 8pm at Portland City Hall.

RSVP here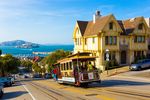 New Partners for Smart Growth Annual Conference

Join the NPSG team in San Francisco February 1 -3, 2018. Registration opens in October.

Learn more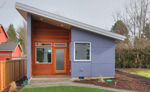 Build Small, Live Large Conference

Can't get enough of ADUs? Check out the Build Small Live Large conference November 3-5.

Learn more