Dear Friend,
Happy Halloween! We hope you enjoy the trick-or-treat revelry today.
This month, 1000 Friends bids farewell to Hilliary Giglio, our fearless Development Director, as she moves on to new opportunities.
Congratulations to our Affiliate, Hood River Valley Residents Committee, on their recent win at the Land Use Board of Appeals to uphold Planning Goal 1 – Citizen Involvement.
Ballots are due next week! 1000 Friends has endorsed critical campaigns that impact the quality of life for all Oregonians – YES for Affordable Housing (Measure 102 and 28-199) and NO on Measure 105.
Finally, we are watching a promising proposal for a rail reload facility in Nyssa, in Malheur County, in support of a successful land use process.
Thank you for your passion,
The 1000 Friends Team

For the past two years, Hilliary Giglio has been a fearless champion for 1000 Friends, leading a growing philanthropic team dedicated to supporting our generous and passionate donors and supporters. Today, we say goodbye to Hilliary as she moves on for new opportunities and time with her family. We are deeply grateful for her amazing work and drive to enhance the quality of life for all Oregonians. Though we are sad to see Hilliary leave 1000 Friends of Oregon, we are excited to welcome Wendy Mitchell who will take over as Development Director on December 14th. Read more about Wendy in next month's Oregon Stories!

Read Hilliary's goodbye missive

A Win For Goal 1 in Hood River County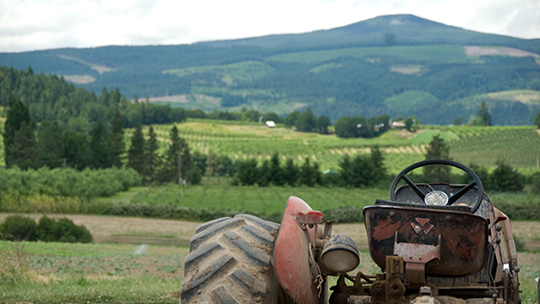 Our affiliate Hood River Valley Residents Committee (HRVRC) won an important case at the Land Use Board of Appeals (LUBA) this month. HRVRC had appealed a local permit decision that was made without a hearing. The County Planning Commission denied that appeal because HRVRC had not submitted comments prior to the decision. You read that right, an appeal of a decision made behind closed-doors was denied on the basis that the appellant was not 'in the room,' so to speak.

Read the full story
Get Voting!
Our Ballot Endorsements For 2018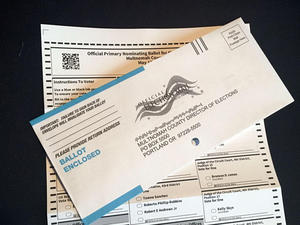 It's election season and Oregon ballots are in the mail. Voters have many choices to make this year, and 1000 Friends of Oregon is proud to share our endorsements in support of more livable communities for all Oregonians. This election is important. Our community has the power to support more affordable housing for Oregon families by voting YES for affordable housing Measures 102 and 26-199 in the Metro region. Additionally, and critically important, we have the power to say NO to racial profiling, harassment and intimidation of immigrant communities and communities of color by voting NO on Measure 105.

New Possibilities in Malheur County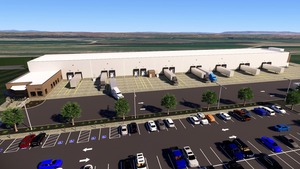 At 1000 Friends of Oregon, we know that agriculture is critical to our future and that farmland is protected for good reason: farmers are pillars of our economy. That is especially true in Malheur County, where agriculture, coupled with other natural resource work like forestry, fishing, and hunting supply over 15 percent of jobs - the largest of any industry category in the county. With the passage of the 2017 Transportation Package, the legislature provided funding for two "Reload" facilities that will support the agricultural economy. Now, 1000 Friends of Oregon is monitoring the siting and development process with the hope that this project can strengthen the local economy while supporting farm families and minimizing the loss of farmland.

Read the full story
EVENTS & ANNOUNCEMENTS
It's event season! Join us for one or all of these fantastic parties!




A Celebration With Skidmore Prize Winners

Celebrate with young leaders working to provide safe, stable, and affordable communities for ALL

Friday, November 16 5:30-8:30pm
Portland Mercado
7238 SE Foster Rd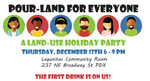 Pour-Land For Everyone
A party with our partners OPAL Environmental Justice and Proud Ground

Thursday, December 13
6-9pm
Lagunitas Community Room in Portland
237 NE Broadway

RSVP Here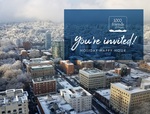 2018 Holiday Happy Hour

Join us for food, fun, and fine wine from The Eyrie Vineyards.

December 3
5:30-7:30pm
Stoel Rives
760 SW 9th Ave
Downtown Portland