Dear Friend,
We hope you had a wonderful Thanksgiving! November, the news has been in overdrive. So, we are picking up a few items that might have fallen off your radar.

Metro, the regional government around the Portland area, released their 2040 Vision Poll results. The big takeaway? WE NEED MORE HOUSING!

Have you been wondering how food, farming, and marijuana growing are going to co-exist in Oregon? So have we, which is why we worked with the Rogue Valley Food System Network to learn more.

Sometimes we all need a news break. This delightful story explores how one reporter created her "totally Oregon Thanksgiving."

Finally, there are big lessons to learn from climate change impacts and resiliency for cities worldwide. The New York Times has been exploring these issues in a multipart series, Changing Climate, Changing Cities, and they just released their report on Huston.
Thank you for your passion,
The 1000 Friends Team

P.S. We are in Willamette Week's Give!Guide for another year! Join the Give!Guide spirit and give to your favorite non-profits, win prizes, and attend fun events. This year, we are proud to highlight our business partner, K & M wines, who will offer free tastings to our Give!Guide donors, and a chance to win a private dinner for 4 at their vineyards! We are also thrilled to be working with Opal Creek Ancient Forest Center and OPAL Environmental Justice Oregon on a special evening at Portland City Hall to celebrate and honor our work promoting, preserving, and enhancing our natural and built environments. Join us on December 14th at 5:30pm. K & M will be pouring, raffles prizes will be given, crafts, art showcases, and more.

RSVP today!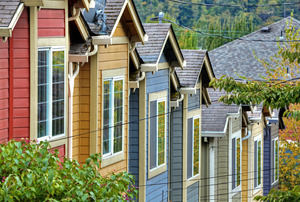 An 84% majority of metro-area poll respondents agreed that housing needs in the Portland-Metro area are a serious or significant issue. That kind of consensus is rare. 66% would be willing to pay $50 annually in property tax increases to help ameliorate the problem by building more subsidized affordable housing. More people said "ensuring enough housing that is affordable for all residents of the region" is their top priority, than any other local issue we face. People clearly want abundant and more affordable housing in the region. They also want better road infrastructure, access to transit, and congestion relief. Protecting our natural areas, and nearby farms and forest lands were shown to be majority-shared values, and in particular supporting quality public schools was a very important shared value. These intersecting issues are all part of our land use choices. Nurturing built and natural environments and making space for all in our community means we develop stronger ties and support systems like schools, healthcare, and food access. Knowing that people strongly support housing access, better transit, quality schools, and protected natural lands means 1000 Friends ' work is more important than ever to deliver the shared vision and values of the Portland-Metro community.
Cannabis and Food Production
Insights from the Rogue Valley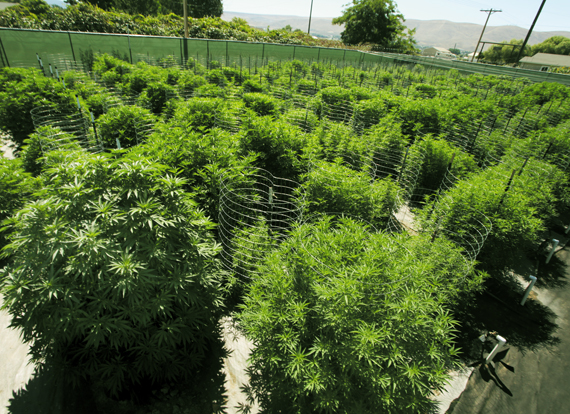 The newly legalized cannabis industry is having significant impacts on farming, farm land, and communities across the state. Nowhere is this impact being felt more than in Jackson and Josephine counties, which are two of the top three counties for numbers of licensed grows in the state. Last year a number of food producers, cannabis growers, and people concerned about their communities asked the Rogue Valley Food System Network (RVFSN) to facilitate conversations around the coexistence of cannabis and food production. After nearly a year spent conducting stakeholder meetings, a large public forum, facilitator training and a series of interactive conversations in communities across both counties, the RVFSN is beginning to share the results of this effort. 1000 Friends' Food Systems Program Director has presented preliminary findings to the Josephine County Cannabis Advisory Panel and to our own Farmers Advisory Committee. More presentations are being scheduled for the near future and The RVFSN team members are working on a white paper that will be released in early 2018.
An Oregon Thanksgiving
Local foods for the holidays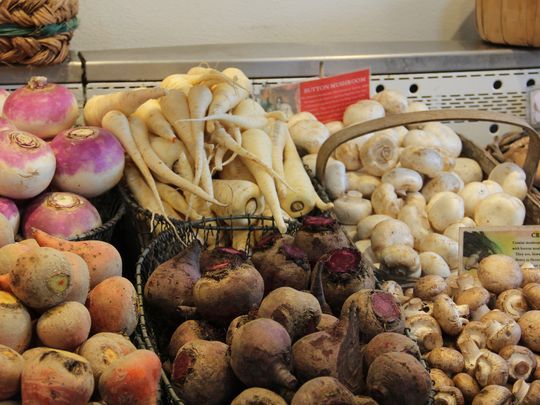 As we sit down with family and friends this season and reflect on what we value most, Oregon's bounty is on the list. Oregon's unique array of food products means that locals can enjoy a full holiday meal out of what we make right here in our little corner of the world. Supporting local producers keeps money flowing in our economy, drives sustainable practices, and encapsulates the journey of our food from farm to table. This story is a delightful exploration into how one writer foraged for her fully-Oregon Thanksgiving feast.
This summer, across the US, communities experienced floods, fires, drought, and extreme heat. There is broad consensus that climate change exacerbates these events. There are lessons we can take from this summer, such as the need to plan for resiliency in our built environments, and the hard work we all need to do to cut our own emissions. As part of the New York Times series, Changing Climate, Changing Cities, they explore the multifaceted policy and individual actions that culminated in devastation for Huston. Climate solutions are aided when you have compact, walkable neighborhoods, accessible and regular transit, and protected farms, forests, and wild lands that act as natural carbon sinks. The main tenants of Oregon's land use goals can reduce greenhouse gas emissions and mitigate the impacts of climate change. We all need to remember that as the 2018 Legislature looks at a Clean Energy Jobs Bill, our land use system can do a whole lot to support the underlying goals.

This Month We...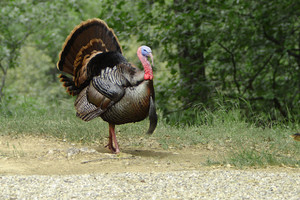 …Learned about Oregon's 2 years of 2 Thanksgivings, and the ugly, racist roots that drove that history. It also inspired a fantastic jab from the Chicago Journal, who called Oregon's then-Governor, an anti-Chinese Confederate sympathizer, Sylvester Pennoye, a "gubernatorial freak with execrable taste and bad manners and his proclamation an outrage … Illinois extends her most profound sympathy to Oregon."
EVENTS & ANNOUNCEMENTS!!!

OPAL, Opal, and Friends! A Give!Guide Event at City Hall.

Join us for a Give!Guide night celebrating Oregon's natural and built environments. Explore the connections between our cities and our forests, and how we work together to ensure the health and safety of our environment and our people. Arts, wine tastings, food, and raffle prizes! December 14th, 5:30 – 8pm at Portland City Hall.

RSVP here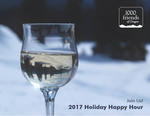 Holiday Happy Hour

Our annual informal happy hour to meet staff and board is December 4 from 5:30-7:30.

Learn more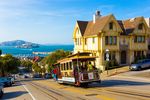 New Partners for Smart Growth Annual Conference

Join the NPSG team in San Francisco February 1 -3, 2018. Registration opens in October.

Learn more