Dear Friend,
Happy holidays to you and yours. We hope that this season has brought you joy, peace, and love. At the end of the year, we reflect on our past work and contemplate our future.
This month, we explore the history of 1000 Friends' housing policies and positions from the earliest years of the organization, through this last legislative session. The big takeaway: It's work we've been committed to from the outset.
In housing, we are finding one big piece of the puzzle, housing abundance, needs that historical knowledge and the drive to bring impactful solutions forward for the next generation.
It's been 2 full years that 1000 Friends has managed a food systems program. We explore what that mean for our farmers, our markets, and our people.
Our Circuit Rider has been successfully overseeing legal protections of our rural landscapes all year. Now we are gearing up for a fight to protect 35,000 acres of working lands under threat.
Finally, meet Don and Traute Moore: viticulturists and wine makers, community leaders, and stalwart champions of Oregon's land use system.

Thank you for your passion,
The 1000 Friends Team

P.S. It's not too late to send in a year-end gift to help us kick off 2018 strong! If you donate TODAY through the Willamette Week Give!Guide, you'll be entered to win a special Oregon vacation package from the Oregon Cultural Trust that includes hotel stays in Portland and Ashland, and tickets to the Oregon Shakespeare Festival! Give $35 or more through the Give!Guide and you'll also get FREE wine tastings from our partner, K & M Wines. Give $250 or more and you'll be entered to win a private dinner for 4 at K & Ms vineyard estate on Parrot Mountain.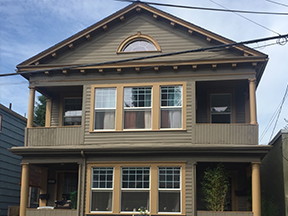 When Portland for Everyone is out giving community presentations, serving on panels, or just in everyday conversation, one question has kept coming up: So many people exclaim some version of "I didn't know that 1000 Friends did housing work!" There is the perception, among those that know us only by name or reputation, that we enforce rules around Urban Growth Boundaries, and that's it!
The truth is, Goal 10 - Housing - has been a goal ever since Statewide Land Use Planning Goals 1 through 14 were adopted in 1974. 1000 Friends of Oregon has been working statewide on housing policy since our earliest days. Madeline Kovacs takes us through a brief history.
Housing Supply
A critical piece of the housing puzzle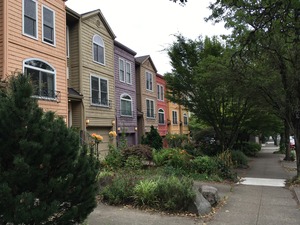 Oregon's towns and cities have not been building housing at nearly the pace the population has been growing and changing, and therefore we now have both a housing supply and a choice of housing types that is significantly out of step with need. This is a major contributor to our statewide housing shortage and unaffordability. Now the Oregon State Office of Economic Analysis (OEA) has put numbers to this - Why Housing Supply Matters, by Josh Lehner, Oregon State Economist, December 14, 2017.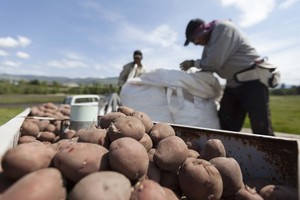 We've been hearing the statistics for years—about how Oregon agriculture is responsible for over $5.7 billion in sales, how it is connected to over $50 billion a year in economic activity, and how 1 in 8 jobs in Oregon is dependent in some way on agriculture. We also know that over 90 percent of Oregon's farms are family owned, that the vast majority are small, and that many of them depend on local markets for part or all of their sales. But what impact do local farms have on local and regional economies? A new study suggests that the impact is huge for communities across the state.
Continue Reading...

Our Focus for 2018
Protecting 35,000 acres in Southern Oregon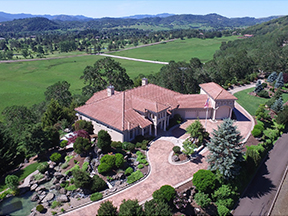 We've been reporting on our Circuit Rider activities all year. From recent work to block massive solar development on exclusive farmland, to community focused solutions to protect forests from sprawl development. Now, we are gearing up to fight a massive rezone of working lands in Southern Oregon that could develop 35,000 acres of farm and forest land for wealthy folks to have "rural lifestyle" homes.

For the last five years 1000 Friends has engaged in the Southern Oregon Pilot Program (SORPP), working collaboratively with the three southern Oregon Counties (Jackson, Josephine and Douglas) to address on-going land use issues surrounding the identification of farm and forest lands. Although the project did not yield agreement, it was productive for many parties. Now that the project is finished, Douglas County is proposing that approximately 35,000 acres of farm and forest lands be rezoned as non-resource lands so they can be developed as 20-acre rural residential lots. 1000 Friends opposes the concept because it flouts our shared values of smart, conservation-focused land use planning; it would cost taxpayers dearly to have new infrastructure built to support a few wealthy people; it's unwise to build housing in a wildlife-urban interface with the greater levels of wildfires we are experiencing; and legally, the criteria being used to identify the "non-resource lands" are too broad and do not adequately preserve viable farm and forest lands that are protected under the Statewide Land Use Goals.

28 Years and 28 Grapes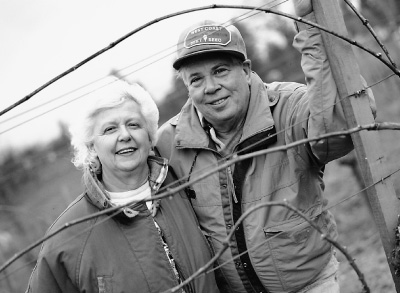 In the late 1980's Oregon's wine industry was still in its infancy. In Southern Oregon, there were only a handful of wineries, when Don and Traute Moore started planting their grapes. Twenty-eight years and twenty-eight grape varietals later, the Moore's look at their body of work and legacy.
EVENTS & ANNOUNCEMENTS!!!



2017 Landmark: Connecting Oregonians

Our 2017 Landmark is now available digitally. Learn more about some significant impacts 1000 Friends made this year, and hear from folks around the state working to make Oregon a great place to live, labor, and love.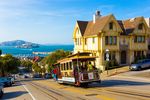 New Partners for Smart Growth Annual Conference

Join the NPSG team in San Francisco February 1 -3, 2018. Registration opens in October.

Learn more

Help us start 2018 strong! When you support 1000 Friends of Oregon, you are helping keep Oregon connected, balanced, and livable for the future.