We are slowly saying goodbye to summertime, and it's been an exciting one!

This month, we read about announcements to break ground on a
new development in South Hillsboro
and we have some thoughts on what's to come.

Communities in Clackamas County
rallied to maintain Rural Reserve designations
on 1,625 acres of farmland!

Food systems are spreading across Oregon.
Ecotrust's venture, The Redd
, has opened its first phase of a Portland food-hub.

Don't forget to get involved in the public comment period for the legislative transportation committee - our legislators will be continuing their tour through September. If you missed your opportunity to attend a hearing, you can always
submit your comments online
.
Thank you for your passion,

The 1000 Friends Team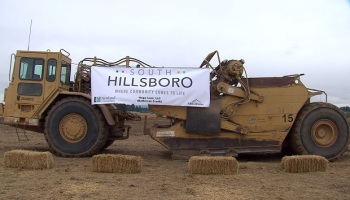 It was announced that a planned community in Hillsboro will finally be breaking ground, with an expected 8,000 new units of housing, for upwards of 20,000 residents. We know that Hillsboro will be one of
fastest growing areas in the Metro region
based on recent population projections, so housing stock is needed. However, the current status of this development leaves much to be desired.
We are concerned about the affordability of this new community.
In recent interviews
, one of the community's developers said flatly "I don't anticipate there being government housing or any type of subsidized house," and yet another said that the lowest price points for their homes will be in the $300,000's.
Saving Farmland!
Clackamas County residents rally for rural reserves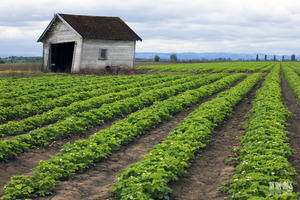 A proposal to remove rural reserve designations from parts of the French Prairie was opposed by more than 90% of respondents.
This is a significant development in our efforts to preserve some of the best farm land in the world! Removing rural reserve designations would open up all this farm land to faster possible inclusion in future UGB expansions. Clackamas County residents recognize that urbanizing this area with roads and sewers would be prohibitively expensive and it would have an adverse impact on a top economic driver in the area and the state - agriculture. Even the County's
Soil and Water Conservation District made a special appeal
to preserve the land - a rare occurrence for this governing body. Much of the land under contention is connected with a couple of speculative developers who gambled on farmland purchases with the intent to urbanize. Common sense has won this round, and that great farm land will continue to be preserved!
Food Hubs:
A natural extention of food systems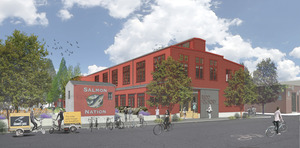 Creating connections through food is a tale as old as time. Food and food systems build cultural and economic bridges. We are seeing it in Oregon in both Portland and Medford.
The Redd on Salmon
(in Portland) will act as a food hub based on research conducted by Ecotrust.
Opening it's first phase in July
, this unique model centralizes food storage and distribution - connecting farmers, ranchers, and other producers with food providers such as restaurants, cafeterias, and grocers. Centrally located in Portland and with a bike-based delivery system, The Redd will also support reductions in carbon emissions associated with traditional agricultural deliveries. This builds on the value of creating food systems that support robust agricultural economic growth through connections and greater efficiency.
In Medford, the Fry Family Farm
opened their own food hub
, The Farm Store, this month. The Farm Store will supply the community with local crops, goods, and specialty foods from select providers. Their larger model supports central processing for local food producers. Farmers can rent out space to manage their processing, storage, and distribution needs. connecting these support elements for the farm community helps individual farms save money and more efficiently manage their crops.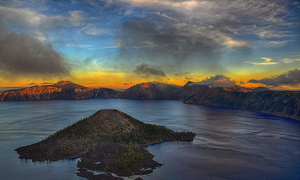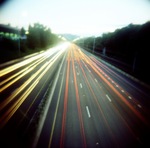 A Legislative committee is traveling Oregon to hear from local communities on their transportation needs to help focus the 2017 transportation package.
Check the listings
and mark your calendars for a hearing in your region.
Learn More
SAVE THE DATES!!!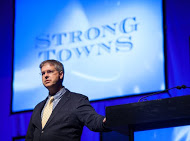 Strong Towns' Chuck Marohn Coming to Portland!
Join us at Portland State University on October 3, 2016 to hear from Chuck Marohn of
Strong Towns
as he explores ways to develop cities, towns, and neighborhoods that are financially strong and resilient.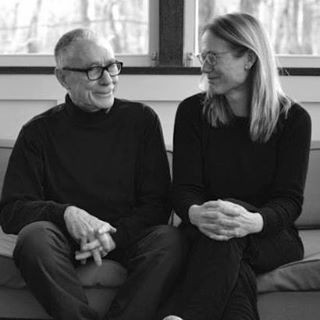 Water Rising: Artist Duo Comes to Eugene.
On October 12, 2016 1000 Friends of Oregon will be in Eugene with artists Leila Philip and Garth Evans of
Water Rising
. Join us for an evening art and conservation. More information coming soon.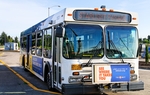 They are having a recruiting event September 17th where you can meet their current team, learn more about various roles, and apply in person!