September has whizzed by! Get out your sweaters and grab a pumpkin spice latte (or not) – then join 1000 Friends for one of our many upcoming events!
Chuck Marohn will be speaking at PSU, Portland for Everyone is hosting a series on the 'Missing Middle', and we have very special guests coming to Eugene to discuss art and environmental conservation.
This month we are proud to highlight some recent legal victories around the state, using land use laws to protect our community.
In Portland, the campaign 'Yes for Affordable Homes' is building momentum as the city continues to feel the housing crunch – much like many other areas of the state.

The Oregon Community Food Systems Network has launched, and they have elected 1000 Friends' Food Systems Program Director, Greg Holmes, to serve as Vice Chair of their board.
Speaking of food systems, a very powerful report has just been released looking at the future of Oregon farmland amongst many challenges.

Thank you for your passion,
The 1000 Friends Team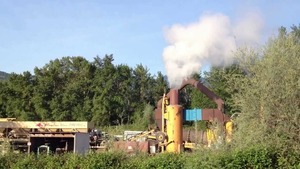 We are thrilled to highlight some significant Land Use wins from our partners, Affiliates, and Cooperating Attorney Program. These cases highlight the value of our land use laws in protecting productive farmland, the safety of residential communities, and our natural environment. From keeping farmland whole and intact, to fighting for clean air and water near a senior living community and river tributary, these great activists around the state are using land use laws to ensure all of Oregon remains livable and healthy.

Thank you to our cooperating attorneys and affiliates for keeping up the fight!
Read their cases….
Yes on Affordable Homes
:
Providing for the most vulnerable amoung us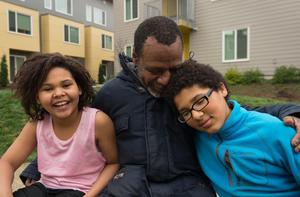 Portland is experiencing an unprecedented housing crisis. For every five families that qualify for affordable housing assistance, there are only two units available—and that's a generous estimate. Even with improvements to land use regulations—and no matter the range of housing options we could provide for buyers at a range of market rates—there will always be a need for the broader community to provide housing for those most vulnerable among us: Individuals and families making 60% or less of Median Family Income (currently $43,980 for a family of four). This is precisely why 1000 Friends is a proud member of the Welcome Home Coalition and endorser of their first ballot measure campaign in Portland: Yes For Affordable Homes.

Continue Reading...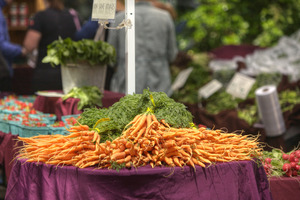 We are proud to announce that 1000 Friends' Food Systems Program Director, Greg Holmes, has been selected to serve as Vice Chair of the board for the Oregon Community Food System Network (OCFSN). OCFSN is a newly launched collaborative involving 40 nonprofit organizations and allies dedicated to strengthening local and regional food systems in order to deliver better economic, social, health and environmental outcomes across the state. OCFSN envisions a resilient and sustainable food system for Oregon, with meaningful access for all residents to healthy and affordable foods that are grown and processed regionally, and entrepreneurial opportunity and fulfilling livelihoods for employees throughout the supply chain.
Congratulations Greg! We look forward to further involvement with this great group.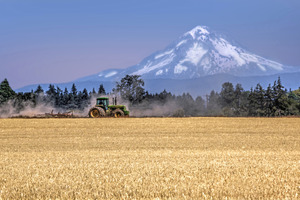 Sixty-four percent of Oregon's farmland is expected to change hands in the next 20 years, yet many Oregon farmers are unprepared for succession. Simultaneously, beginning farmers are finding it harder to start farms because of dramatically increasing land prices.

These distinct but intertwined challenges are addressed in a new research report from the Oregon State University Center for Small Farms, Portland State University's Planning Oregon/Institute for Metropolitan Studies, and Rogue Farm Corps. The study examines trends in land tenure and the effects they might have on Oregon's economy, rural communities, and environment.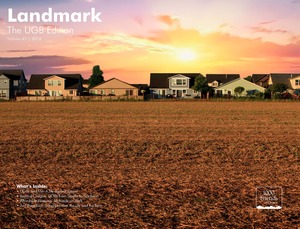 Completed our latest edition of Landmark! Landmark is 1000 Friends' annual publication celebrating the work of so many to make Oregon a livable, healthy, and productive state. This year we focused on all things Urban Growth Boundary. Current 1000 Friends Members will receive a copy in the mail early next month!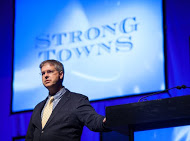 Strong Towns' Chuck Marohn Coming to Portland!
Join us at Portland State University on October 3, 2016 to hear from Chuck Marohn of
Strong Towns
as he explores ways to develop cities, towns, and neighborhoods that are financially strong and resilient.
Learn More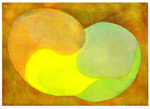 On October 12 from 5-7:30pm, 1000 Friends of Oregon will be in Eugene with artists Leila Philip and Garth Evans, creators of Water Rising - a book of watercolors and poetry that celebrates our human need to connect to place. Join us, and our friends from BEST and WE CAN Eugene, for an evening of art and conservation.

RSVP Today – space is limited!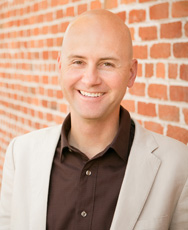 Meet the man behind 'Missing Middle'
Portland for Everyone has partnered with AARP Oregon and the Urban Land Institute to bring Daniel Parolek, the nationally known urbanist and architect who coined the term 'missing middle,' to Portland, October 6 & 7. With three events to choose from, you won't miss a beat.
Learn More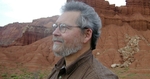 Celebrating the life and work of Gary Braasch
October 24-28, an exhibit at the Oregon State Capitol will honor internationally renowned environmental photogrpaher, Gary Braasch. A special tribute by the Governors office will be held October 24 from 1:30-2:30pm at the West Galleria in the Capitol Building in Salem.
Learn More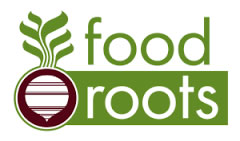 Food Roots is looking for a Farm to School Coordinator in Tillamook. Position starts in November, so get your application in asap!