April marks Earth Day and a reminder that it's our responsibility to take care of the land and its inhabitants. This imperative drives 1000 Friends and we are proud to be a part of Oregon's conservation tapestry.

Our big announcement: 1000 Friends of Oregon welcomes a new Executive Director, Russ Hoeflich. We interview Russ and learn a bit more about him.

The Legislature is midway through this year's session. We take a look at what's still on the docket and what's been axed.

Learn about how brewing and farmland intersect, and how one Central Oregon farm got their start with an on-site nanobrewery.

We participated in this year's Oregon Food Systems Network Convening and recap some highlights.

Lastly, 1000 Friends was out and about with AARP Oregon this month, sharing more about 'Missing Middle' housing with architect and urbanist, Dan Parolek.

Thank you for your passion,

The 1000 Friends Team

Meet Russ Hoeflich
1000 Friends' New Executive Director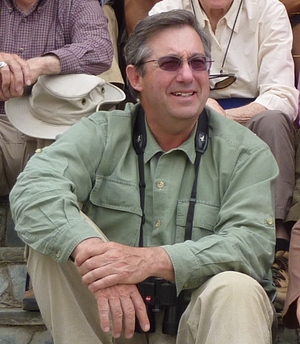 Long-time conservation leader, Russ Hoeflich, has been tapped to lead 1000 Friends of Oregon, as the organization's 5th Executive Director. You may know Russ from his many years serving with The Nature Conservancy as State Director of the Oregon Chapter, then as Vice President and Sr. Policy Director for the TNC's Restoring America's Forests program. You may also know him as one of the many community leaders who helped us pass Measure 49, ensuring the protection of Oregon's land use system. We sit down with Russ for a Q & A to get to know him a little better.
Continue Reading...
Read the press release announcement
The Good, The Bad, The Dead
A Legislative Mid-Session Review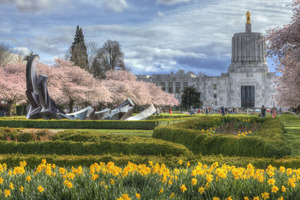 The Oregon Legislature has reached the halfway mark in the 2017 session. This is the point when many bills die for lack of support. There is also a clearer picture of which legislation still has a chance of becoming law by the time the Legislature ends this session, which will be in late June/early July.

1000 Friends is happy to report that our key priorities are still moving forward, and that some of the biggest challenges to Oregon's land use program are dead. However, some significant threats remain. Therefore, your state Repressive and Senator need to hear from you to keep Oregon both "loveable and livable" for all.
Continue Reading…
A Hops Farm and Brewery
A Match Made in Oregon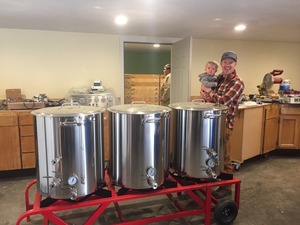 When Natalie Hoshaw and Clare Thompson moved to Central Oregon in 2013, one of the first new friends they made was Miles Wilhelm. Natalie and Clare, both healthcare professionals, found common ground with Miles, a digital modeler, over a love for good beer and a deep interest in farming. Natalie and Clare had just purchased a
19-acre farm in Terrebonne
and were thinking about how to work their land, which came with 15-acres of water rights. Several beers and robust discussions later and
Smith Rock Hop Farm
was founded.
Continue Reading
...
Food Systems Convene
What We Learned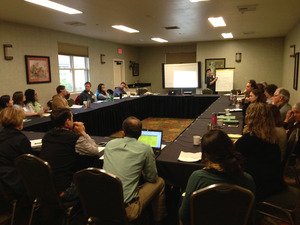 Earlier this month 1000 Friends staffers Greg Holmes and Alyson Marchi-Young joined the new Director of the Oregon Department of Agriculture and about 70 other Oregonians at the annual Convening of the
Oregon Community Food Systems Network
. The Network, a coalition of about
50 organizations
(non-profits, other coalitions, agencies, universities and businesses), brings its members together each year for two days of conversations around our shared work of strengthening Oregon's food system and those of communities across the state.
Continue Reading...
Missing Middle Housing
What Makes it Possible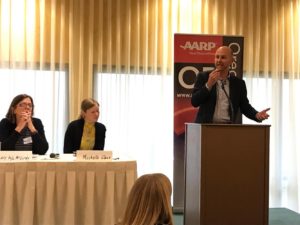 AARP and 1000 Friends of Oregon partnered to bring 'missing middle' conversations to Oregon communities for the second time within a year. This time, we were honored to participate in conversations in Springfield and Medford, with keynote speaker, architect and urbanist, Daniel Parolek, AIA. Mia Nelson spoke at the Springfield event and shares with us her big takeaways from Parolek's presentation.
This Month We....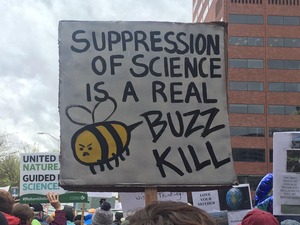 Celebrated Earth Day with a march for science. Inspired by the need to celebrate scientific reasoning, combat climate change, support public health, improve science literacy and education, and promote environmental principles, people the world over showed up en masse to march. We are having a good laugh at all of the
creative signs marchers created
!



This weekend is the People's Climate March - be sure to join us as we march for environmental justice!
EVENTS & ANNOUNCEMENTS!!!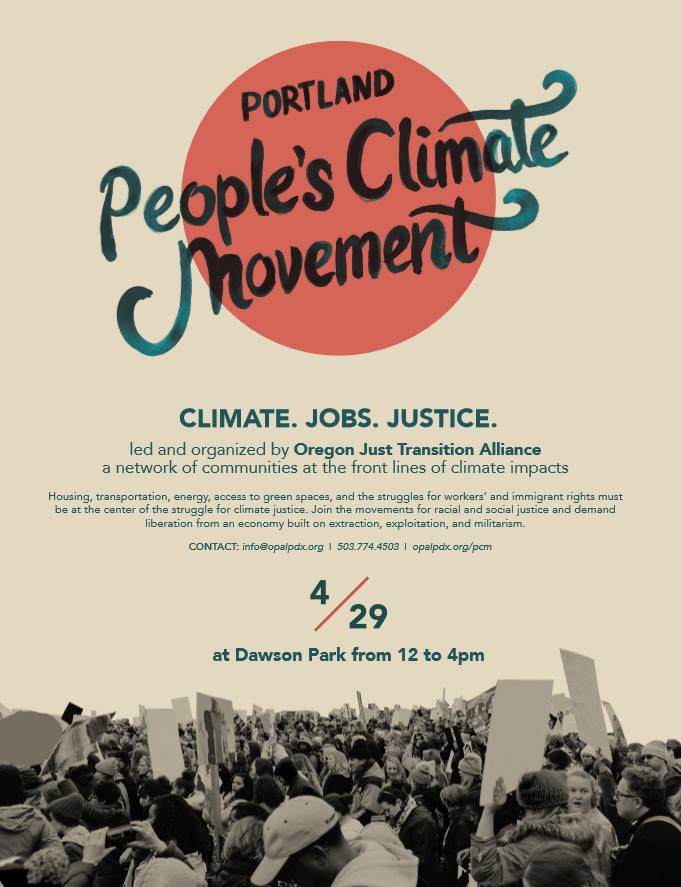 THIS SATURDAY The People's Climate March
The People's Climate Mobilization & Marches are happening around the state. 1000 Friends will be with OPAL in Portland and on the Coast, in Tillamook.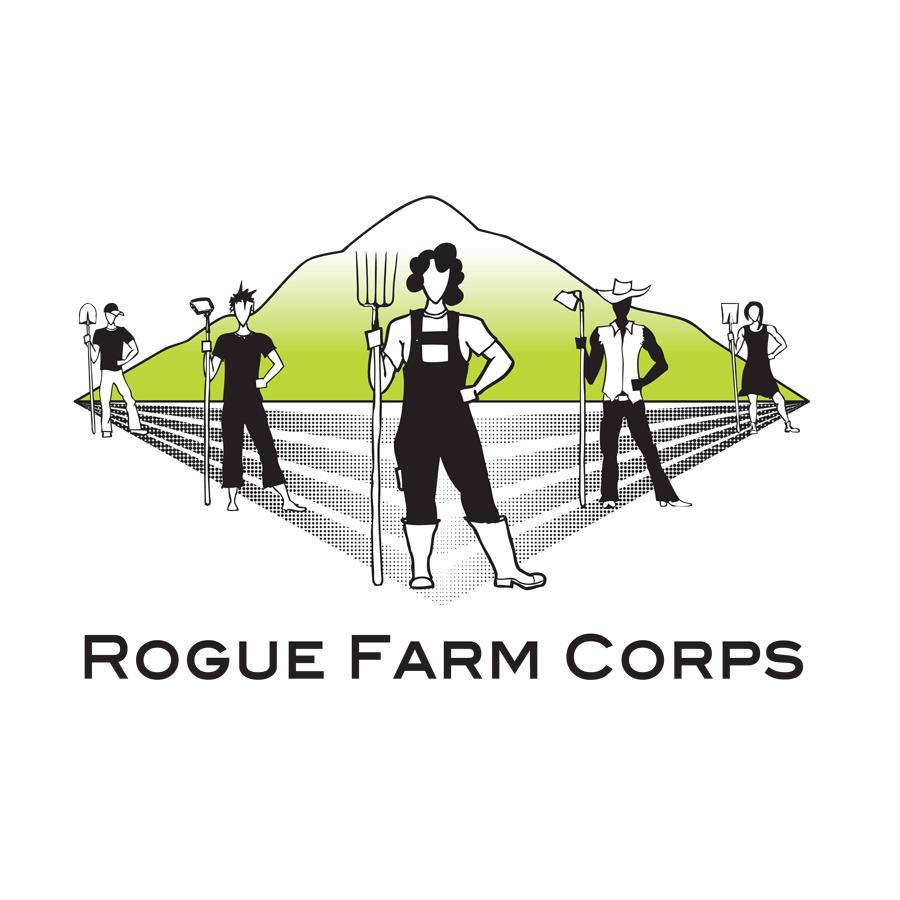 Block Party This Weekend!

April 30, Rogue Farm Corps is throwing its annual Spring Block Party in Ashland. Live music, delisious food, beer, cider, and fun for kids.

More Info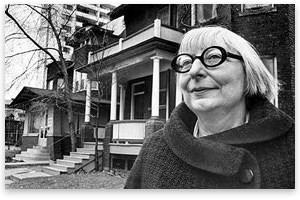 Oregon Walks Celebrates Jane Jacobs
May 5 - Oregon Walks hosts a screening of "Citizen Jane: Battle for the City" followed by a panel conversation with Vivian Satterfield of OPAL Environmental Justice, Madeline Kovacs of Portland for Everyone, and Leah Treat of Portland Bureau of Transportation.

More Info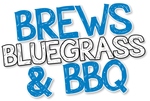 Hosted by Thrive and the Rogue Valley Food System Network
June 3 - Thirve and the Rogue Valley Food System Network are hosting a down-on-the-farm celebration of local flavors..

More Info