Dear
Friend,
Happy Spring! This month we welcomed the official change of seasons with cherry blossoms, tulips, and a bad case of the NINBY's.
A new study is linking city affordability and economic segregation directly with the strict zoning laws that protect close-in single family neighborhoods, over the growing housing needs of the community. This culture clash is playing out in communities across Oregon, with solutions waiting in the wings.
Following the legislative session, there has been increased talk of removing the rules surrounding urban growth boundaries in the name of affordability. We'll talk about why that's not an answer.
March is also Women's History Month, and we could not be more excited to highlight some women who are making a difference on a national and local level.
Secretary of the Interior, Sally Jewell, made a visit to Oregon's Harney County as the region repairs damage from the armed militant occupation of the Malheur National Wildlife Refuge. Her words remind us that this land is for everyone, not just the few.
We are also thrilled to announce a new art show and book from Betty LaDuke entitled "Bountiful Harvest." There will be an opening at The Grants Pass Museum of Art on April 1st!

Thank you for your passion!
The 1000 Friends of Oregon Team

P.S. We're Hiring! Check out the listings for a new Circuit Rider attorney and Community Engagement Coordinator.
Land Use Regulations and Income Segregation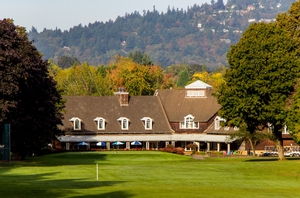 (Photo: Eastmoreland Golf Club. This wealthy neighborhood
may be downzoned
in Portland Comprehensive Plan)
A new study
has come out looking at land use and its relationship with income segregation. There have been previous studies that link zoning and land use laws to racial segregation, and it turns out that these laws can have a similar, stratifying effect on wealth. This study finds that laws that favor exclusionary zoning and density restrictions in cities (
often at the behest of homeowners of single-family detached residences
) create income segregation and challenge housing affordability throughout a metropolitan area.
Continue reading....
UGB's and Affordability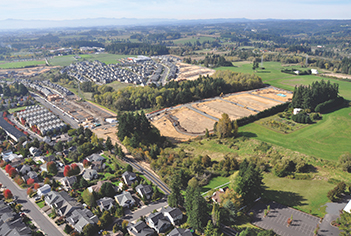 Of late, we are finding a growing contingent of special interests who would like to see urban growth boundaries dismantled – this time as a means of addressing housing affordability. It is a myth perpetrated by those interested in developing land that Oregon's UGBs are a cause of the affordable housing challenges in many cities in today's market. Oregon's cities are required to have a long term (20 year) land supply for housing - that's not a shortage of land. In fact, Portland's Metro recently released a study of how their region's expanded UGB has been used. No surprise – very little has been developed, and what has been developed is expensive.
Continue reading...
A Visit to Harney County
Secratary of the Interior, Sally Jewell, in Oregon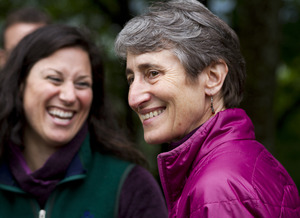 Following the armed occupation of the Malheur National Wildlife Refuge,
Secretary of the Interior Sally Jewell made a visit to
the recouperating community
. Her focus in supporting the region in the coming months will be to use her position to share a success story we highlighted last year – a story of a diverse group of Oregonians coming together to work through sage grouse protection that keeps the region ranching, logging, and conserving habitat through a thoughtful collective. This story demonstrates the unique way Oregonians come together to find solutions that work for sometimes-dissonant groups, and we are glad to see the Secretary use her platform to share our success. She also intends to increase the role and public presence of the Burns Paiute Tribe at the refuge, which is a decision we welcome
In addressing the occupation itself, Jewell reminded us that "this is land that belongs to all Americans."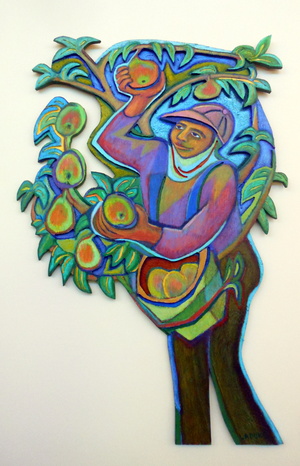 Oregon artistic icon, Betty LaDuke
, is presenting her new show "Bountiful Harvest" at the Grants Pass Museum of Art, opening April 1st! Her latest works highlight Southern Oregon agriculture. Farmers, farm workers, and scenic landscapes are the central figures in this beautiful exhibition, and
now book
! Betty LaDuke explores the human experience through art, from civil rights struggles to women's stories in war zones. She taught art at Southern Oregon University, the second female professor there to do so. She has been recognized with the Oregon Governor's Award in the Arts and the National Art Education Association's Ziegfield Award for distinguished international leadership. If you are in the region, we strongly recommend you make a stop to visit her new exhibition.
This Month We Learned....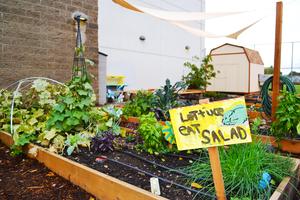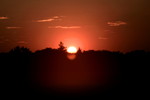 Join 1000 Friends of Oregon's passionate team of advocates! We have two new opportunities including a Circuit Rider Attorney and a Community Engagement Coordinator!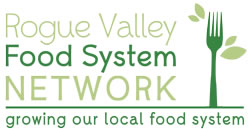 Rogue Valley Food System Network is also hiring!
They are looking for a full-time Community Food System Coordinator, making the wheels of the regional network turn.
Learn More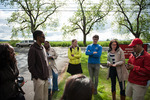 Want to learn more about how to advocate for your community through the lens of planning and land use? You might be a great addition to our upcoming LULI cohort!