Spring has whizzed by us and we are frantically planning for the summer. Check out some upcoming events just to your right.

In the meantime, Oregon had and election where
transit came out favorably
. We'll talk about what that means for the state and our greenhouse gas reduction goals.

A couple of conservation studies have come out, one that looks at
wild lands of the West
and one that looks at Oregon's land use
preserving working lands
. Both are very interesting and worth a deep dive.

A new housing study
by the Department of Land Conservation and Development's Hatfield Fellow has come out and at a critical time as our state looks at our future housing needs.

Speaking of housing, we are thrilled to announce the launch of
Portland for Everyone
, a project of 1000 Friends. P4E will work with community members and decision-makers in support of inclusive, equitable, abundant, and affordable housing options.

And finally, the Westside Bypass (AKA the
Zombie Freeway
) rears its ugly head again.
Fresh support
for the idea is gaining steam in Washington County, and 1000 Friends has been called out! We are ready to respond.

Thank you for your passion,

The 1000 Friends Team
Preserving Land in Oregon
A tale of two studies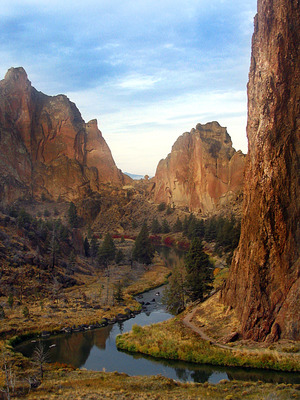 (Photo: Smith Rock is an icon of Oregon's landscape)
The American West is vastly changing; disappearing to human activity – primarily urban sprawl. In a
newly released study
and project conducted by the Center for American Progress and the Conservation Science Partners, researchers explore 11 Western states and the varying degrees of how human development impacts natural lands. According to "
The Disappearing West
" we are losing 1 football field of natural land every 2.5 minutes. The study looks at urban development as well as resource development such as farming, ranching, and timber.

An
additional study
has come out looking at how Oregon has done an
excellent job
preserving resource lands for their intended uses. The study concludes by asking how we will proceed as population growth in the state continues, and the need to accomodate more people becomes a focal point. Good thing 1000 Friends is on the case!
Continue reading...
As we said, 1000 Friends is on the case. We are proud to launch a new program, Portland for Everyone. Inspired by both the Seattle for Everyone initiative, and the successful organizing taking place up and down the West Coast, Portland for Everyone will join and help grow the coalition of advocates for inclusive and affordable housing opportunities in all of Portland's neighborhoods. Due to growing demand, limited supply, and outdated zoning codes, many people are unable to find safe, affordable housing – and for many more, this has been the case for far too long. With over a thousand new residents a month moving to Portland, displacement only stands to worsen, and protection of our urban growth boundary becomes even more vital. Together, with partners, allies, and community members, Portland for Everyone will urge the City Council and other civic leaders to prioritize the creation and maintenance of vibrant, diverse neighborhoods with access to transit, amenities, and services. We will demand that our civic leaders make land use policy and funding decisions that can ensure abundant and affordable housing for generations to come.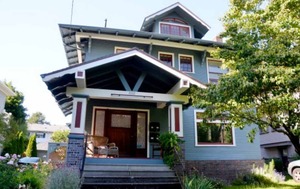 (This fourplex is a great example of middle housing that fits the character of so many Oregon communities, while adding housing stock.)
Housing is on everyone's mind. This was made crystal clear to Julia McKenna, the Department of Land Conservation and Development's latest Hatfield Fellow.
McKenna started her work
in August of 2015 as the public conversations around housing started dominating news cycles and occupying minds. 1000 Friends of Oregon has been engaged in Goal 10, Housing, since the inception of the land use program, through litigation, advocacy, policy development, and community engagement. Therefore, we are
particularly heartened
to see the work of the DLCD Hatfield Fellow focused on affordable housing. Julia McKenna has provided a comprehensive report on the status of housing issues within the land use program, how it relates to the Oregon Housing & Community Services agency (OHCS), and current issues facing Goal 10.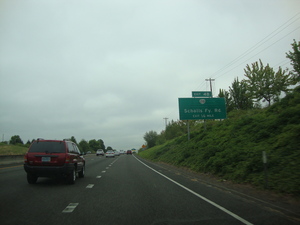 In an
op-ed in the Tribune
last week, it was once again suggested that Washington County look at a Westside Bypass freeway, cutting over prime farmland with asphalt and concrete. The Op-ed in particular took aim at 1000 Friends and our work with
LUTRAQ
, and intensive study of land use and transportation for Washington County.
As we've said before
, the Bypass is a bad idea, a zombie that just won't die.
In our latest response
, Mary Kyle McCurdy dives into the most recent statistics on vehicle and alternative transportation trends in Washington County, verifying that the recommendations from LUTRAQ stand strong. The Washington County Transportation Futures Study should continue looking at alternative solutions for traffic needs, without adding a freeway that needlessly destroys our rural landscapes.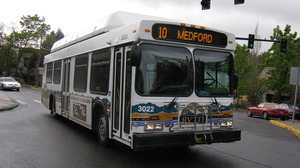 There was good news at the ballot box this month, when Jackson County voters overwhelmingly approved a ballot measure to increase funding to the Rogue Valley Transit District (RVTD). 1000 Friends of Oregon endorsed the measure to create a 5-year levy to help the transit district maintain service levels and reinstitute Saturday service, which was cut last year due to budget constraints. From our Food Systems work in the Rogue Valley we know that the elimination of Saturday service hurt people because there was NO weekend bus service to help them get to their jobs or to growers' markets or other places to buy food. Passage of the measure not only restores some of this mobility, but it helps Jackson County contribute to meeting statewide
greenhouse gas reductions goals
, even as the region contemplates multiple urban growth boundary expansions in anticipation of significant population growth. This vote of support comes just as the Governor's Transportation Vision panel concluded that
providing a robust transit system was one of the three top priorities
, both for this region and for the state as a whole. 1000 Friends is happy to see that popular support for transit continues to increase across Oregon.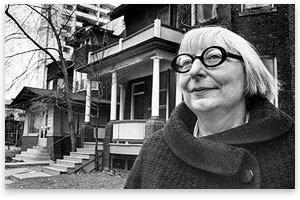 Remember urban activist Jane Jacobs!
Jane Jacobs fought for the uniqueness of neighborhoods to thrive and support robust livability with mixed use space and 'active' citizens.

And say goodbye to
Portland great, Bing Sheldon
.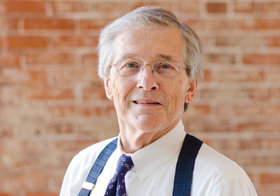 Mr. Sheldon spent a lifetime serving Portland's communities to create a more livable, equitable, and strong city. Thank you, Bing. We will miss you.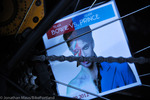 the annual tradition of dressing like your favorite pop stars and riding around Portland will be coming to a close with a final memorial ride on June 11!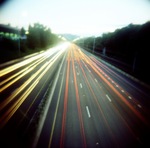 Tranportation Town Halls
There will be a series of town hall conversations this summer focused on transportation and local needs for people from all corners of the state. Check out the listings and be sure to mark your calendar for the dates legislators will be visiting your community.
Learn More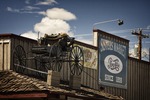 1000 Freinds in Sisters!
We are happy to be visiting Sisters on June 25th for a board retreat. Our team will be ready to meet and mingle with folks for a happy hour from 5:00-6:00pm, location and details TBD. If you're in Central Oregon expect an email in the coming weeks.