We want to acknowledge the heroism of three Portland men, Rick Best, Taliesin Myrddin Namkai-Meche, and Micah Fletcher, who bravely stood up in the face of hate. This action left Micah seriously wounded and cost Rick and Taliesin their lives. Tom McCall reminds us, "Heroes are not giant statues framed against a red sky. They are people who say: This is my community, and it is my responsibility to make it better." Here's to our heroes.

In honor of those lost or harmed, and in solidarity with people of color in Oregon who experience hate, we are committing to greater levels of education on the history of white supremacy in Oregon and actions to combat it.

This month we have also been working hard on protecting our agricultural landscape.

Our Circuit Rider Attorney has partnered with Friends of Yamhill County in support of the Stop the Dump campaign.

We are fighting hard in the Legislature to gain full support for the Oregon Agricultural Heritage Program.

Housing affordability is an issue that a majority of families are facing. Affordability by design can be a solution for the average family.

And finally, we are excited to meet and learn from Pat Leavy next month at Meet the Maker: an evening with an Oregon Hops Farmer.

Thank you for your passion,

The 1000 Friends Team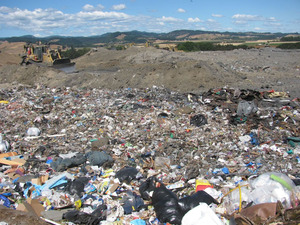 What happens when a landfill expands on farmland? We'll learn soon if the Oregon Supreme Court does not act to review a recent Court of Appeals decision that allowed Waste Management to expand their operations in Yamhill county, despite the strong efforts of the
Stop the Dump
coalition. 1000 Friends' Circuit Rider filed an amicus curiae brief asking the Supreme Court to review this decision that will impact farmland across the state.
Oregon Agricultural Heritage Program
:
A Legislative priority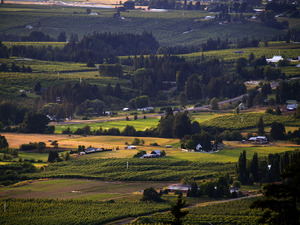 With the average age of Oregon's farmers increasing (now 60 years old), and 2/3rds of farmland projected to change hands in the next 20 years, the Oregon Agricultural Heritage Program (OAHP) is more important than ever.
1000 Friends
and
partners
are supporting this bill that would enhance Oregon's agricultural economy by providing new mechanisms for protecting the state's agricultural lands and providing ongoing support for farm families. This bill would support families as they access tools such as federal dollars to place working lands covenants or easements on their property, assuring land will remain in agricultural use for the future. The OAHP would also offer farmers succession planning workshops, support for conservation management, and a tax study to improve outcomes of land transfers and succession for working land owners.
Combating White Supremacy Starts With Education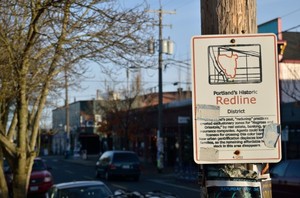 As a reminder to us all, white supremacy has been a long-standing feature of Oregon. A hard history to acknowledge, but one that must be recognized, not only because we see its violent manifestations today, but because there are entrenched consequences that continue to impact people of color. Staff members of 1000 Friends have signed
this statement
put out by the Asian Pacific American Network of Oregon (APANO) in the wake of last weekend's racist attack on two young women and the murder of two of their defenders. The statement highlights concrete things we can do to show solidarity and support - one of which is education on the
history of white supremacy in Oregon
.

In our line of work, we see this play out in restrictive zoning that harkens back to the old
process of redlining
, a form of discrimination that kept people of color away from equal access to housing and housing resources. "These residential decisions had decades-long consequences. So much of the wealth inequality that exists in America is driven by inequality in real estate market and the ability to generate equity and pass it down from one generation to the next." (Nathan Connolly, urban historian, Johns Hopkins University). We encourage everyone to read and
sign the APANO statement
, then take your own concrete actions to combat white supremacy.
Affordability by Design:
Housing for middle income families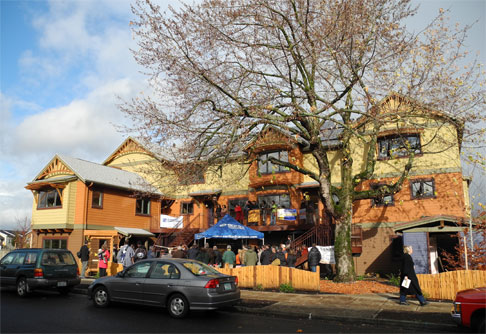 As we strive to meet the state's housing needs, one thing is glaringly obvious - Oregon needs more housing that middle-income families can afford. This is not subsidized housing nor is it luxury housing - it's middle housing! As our neighborhoods become increasingly expensive, the traditional single-family home in a connected, walkable community is now only available to the wealthy: 60% of Portlanders can't afford the average home price in the city anymore. A majority are being priced out - not just the lowest income folks, who are being displaced at an alarming rate.

This is not just a Portland problem either. Communities across the state are dealing with a similar shortage of housing for the average family. Last month we welcomed Daniel Parolek to Oregon as he spoke about the unique contribution that 'missing middle' housing can bring - affordability by design. Working with cities and towns to allow housing like
granny flats
and duplexes in more of our neighborhoods builds in an element of natural affordability for many middle-income earners who are currently being priced out - our teachers, firefighters, nurses, mechanics, retirees and small-business people. When we talk about affordable housing, it's time to start considering more than subsidized housing. It's time to start thinking about what the majority of Oregon families can afford.
Meet Pat Leavy
An Oregon Hops Farmer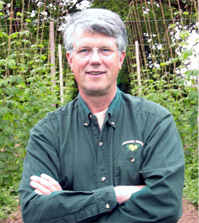 Pat Leavy isn't one to brag, so we'll do it for him. Pat

began working on a farm during the summer of 1969. He gave up his Eugene Register-Guard paper route to work on the farm. He went from working for $1.00 a day delivering newspapers to $5.00 a day on the farm. He was 14 years old and his uncle Joe was the farmer of the family. He was raised by a judge. Pat finished college with a degree in finance from the University of Oregon, but his heart lead him back to the farm. Initially, he planned on working with his uncle for a few years to see if it was a long-term interest, but his uncle died suddenly just a few months after Pat came back to the farm. This catapulted Pat into full-time farming by the time he was 23. With the help of neighboring farmers, Pat was able to succeed and he is now beginning his 40th crop. Pat's farm and business,
The Oregon Hophouse
was the first certified organic hop farm in Oregon and Pat is the past president of the National Organic Hop Association.



Meet Pat and learn about the fascinating history of Oregon hops on June 15th at Hopworks Urban Brewery in Portland.
RSVP as space is limited!
This Month We....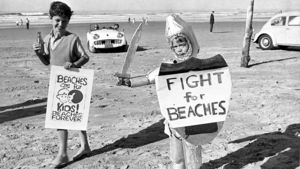 Celebrated the
50th anniversary of Oregon's landmark Beach Bill.
The passion of community members and the power of the legislature combined to create "The People's Coast" - the entirety of Oregon's beachline is fully public - a rarity in the US.
EVENTS & ANNOUNCEMENTS!!!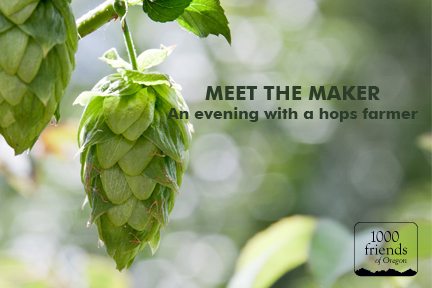 Meet the Maker: An evening with a hops farmer
Grab a pint & some pizza & learn about the history of Oregon Hops. Join 1000 Friends for a fun-filled evening at Hopworks Urban Brewery on June 15th from 6-8pm.
Hosted by Thrive and the Rogue Valley Food System Network
June 3 - Thirve and the Rogue Valley Food System Network are hosting a down-on-the-farm celebration of local flavors..

More Info